Today, Tuesday 9/26, is the last day to order mums from HSHS! There are also some premade ones available to purchase now so come by the high school and get one! $20.00 each or $22.00, if personalized. These can be purchased from Lena or Melani in the library. Call Melani at 575-894-8359 or email us at
metidwell@torcschools.net
or
marmendariz@torcschools.net
.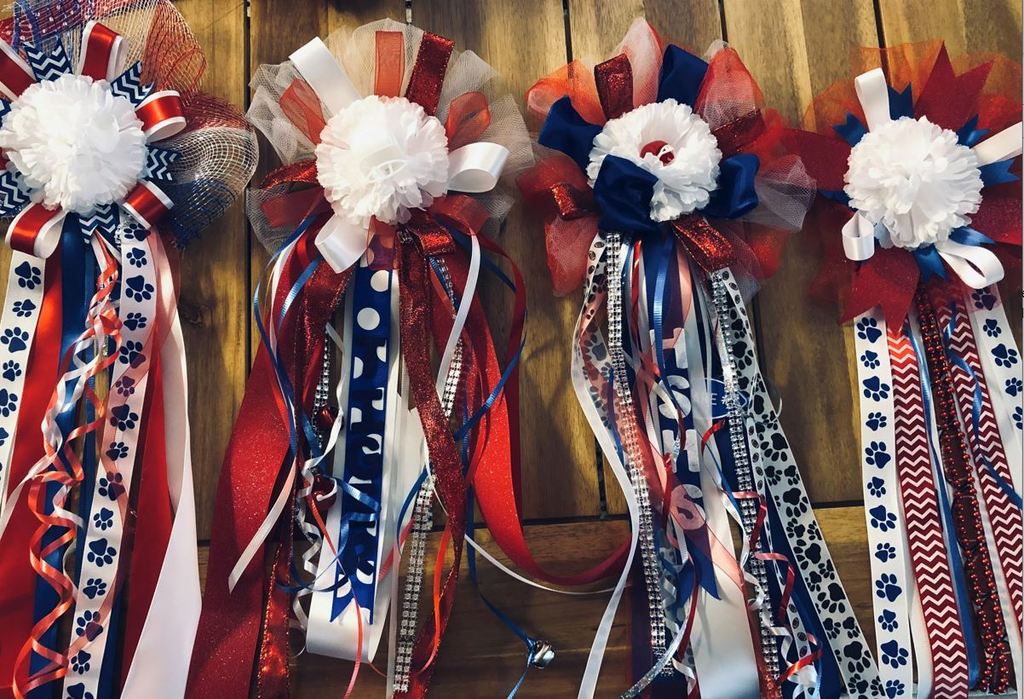 Homecoming Parade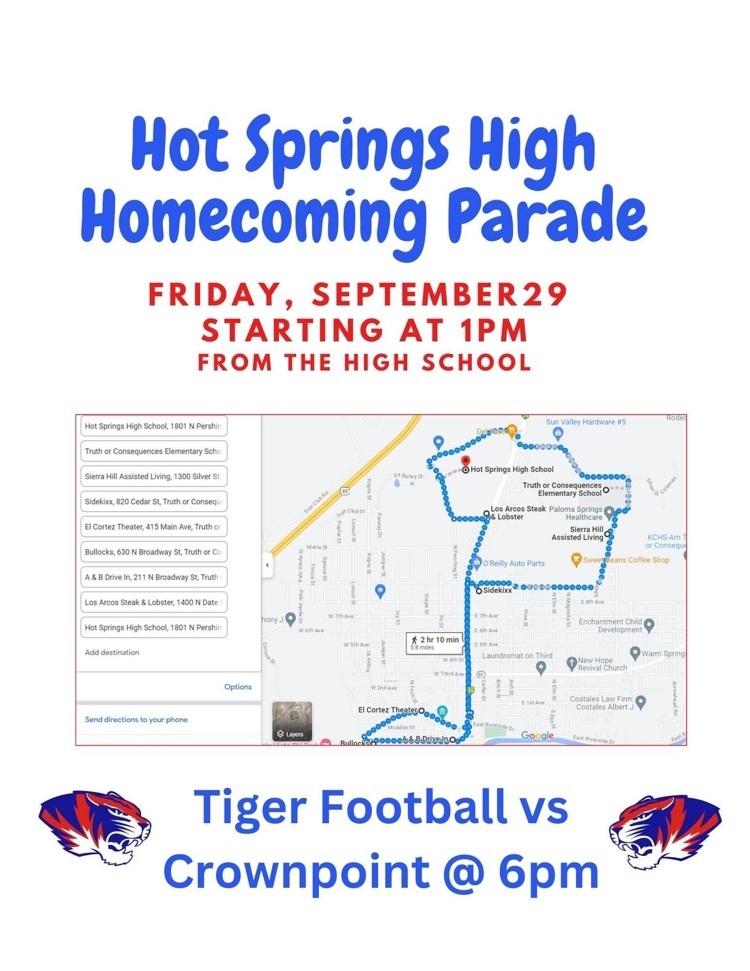 Hot Springs High School PTO is selling Homecoming Mums! Order yours now! $20.00 each or $22.00, if personalized. Order from Lena or Melani in the HSHS library.
metidwell@torcschools.net
or
marmendariz@torcschools.net
. Or call Melani at 575-894-8359 with your order. Orders will be taken until 3:00pm on Tuesday, September 26th.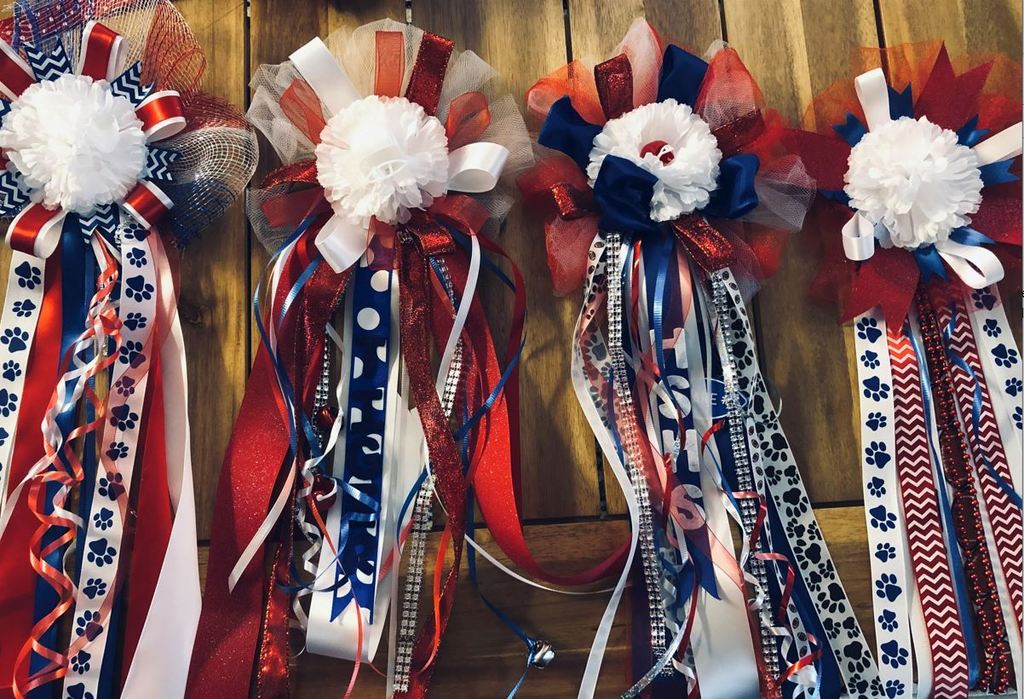 HSHS Homecoming is almost here!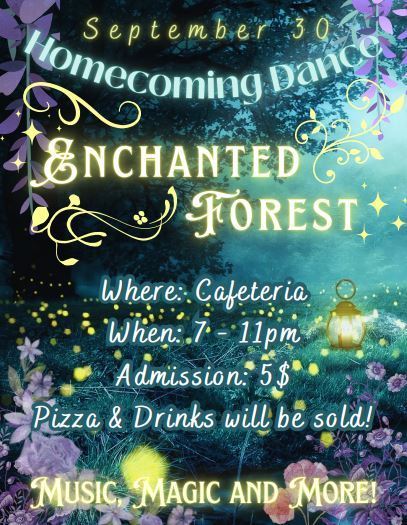 Jostens will be at HSHS this Tuesday, September 19th, starting at 11:30 through lunch. Be sure to come visit with them regarding class rings/jewelry and cap & gown orders.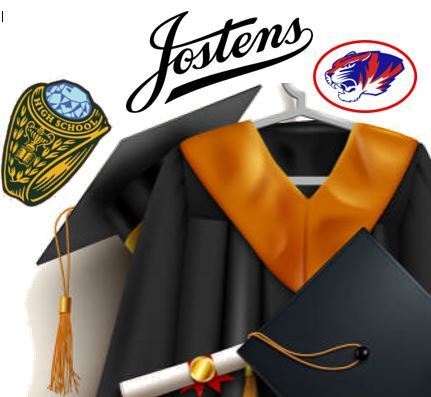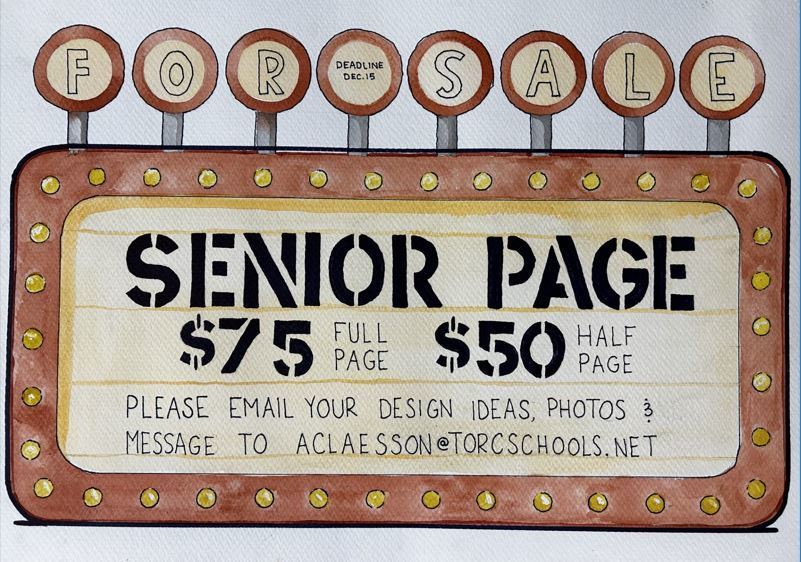 Contact Ms. Claesson
aclaesson@torcschools.net
or come by the High School office. Note early bird discount. Price will increase after January 31st!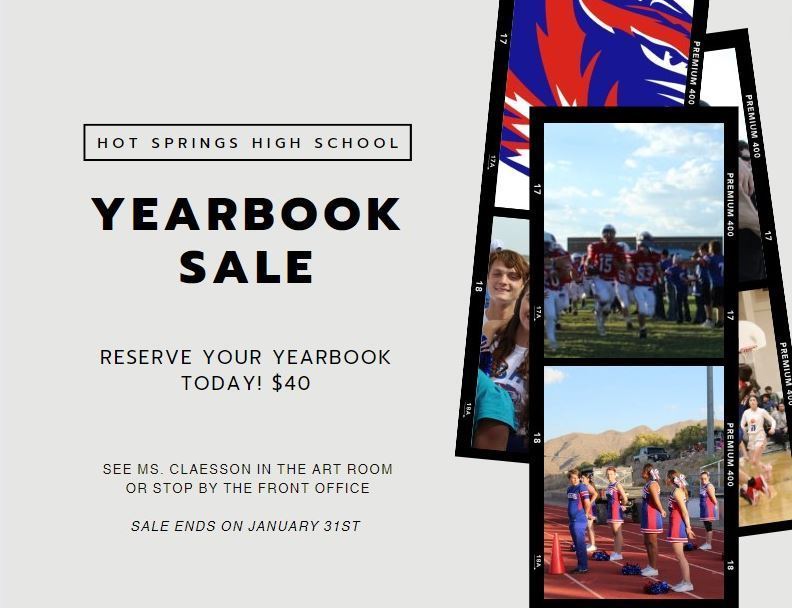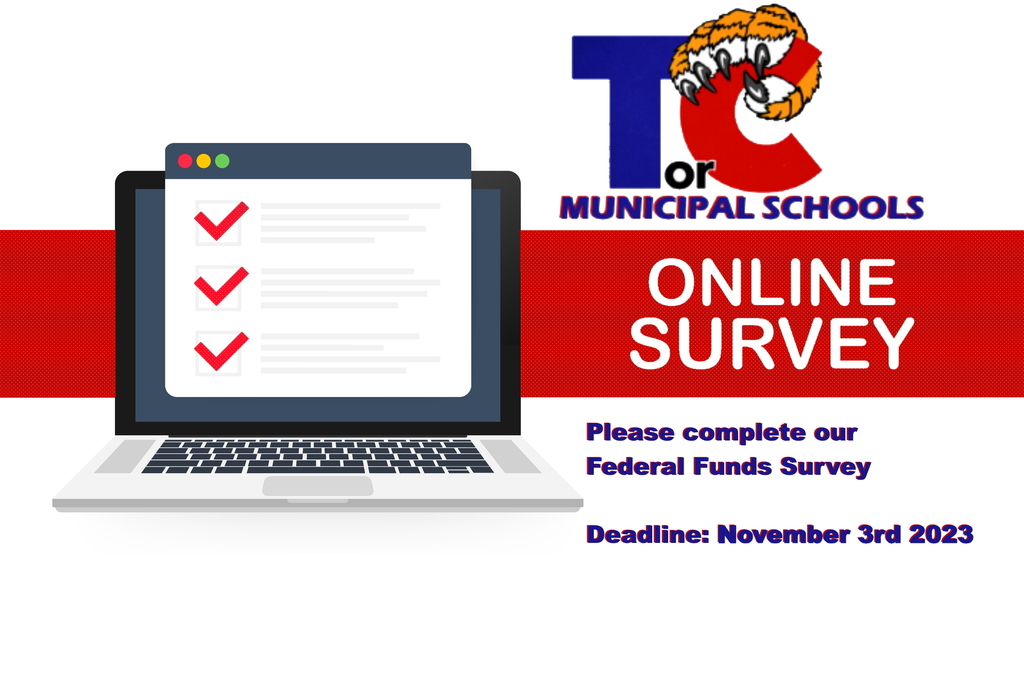 HSHS College Fair!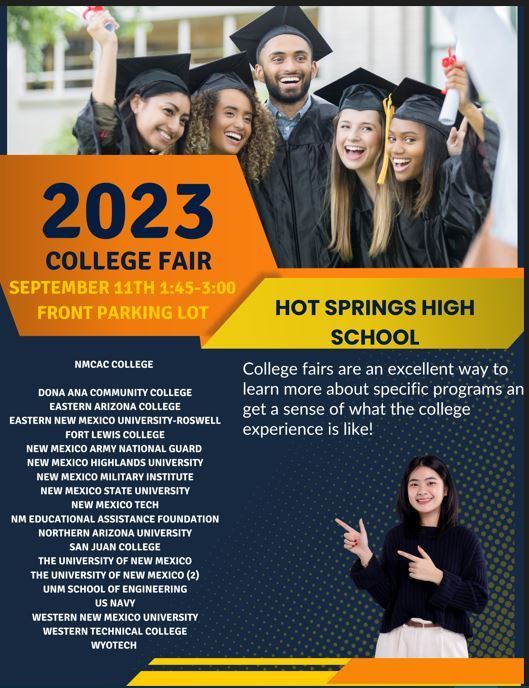 Picture Day is coming at HSHS!!!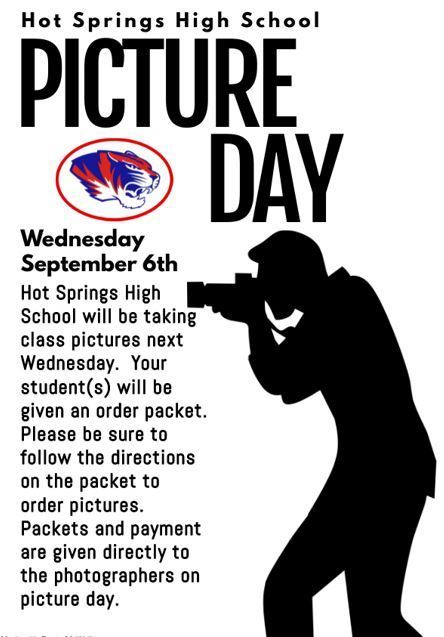 HSHS JROTC is Sponsoring a Blood Drive! See flyer for more details. Click on the image to see the full view and QR code.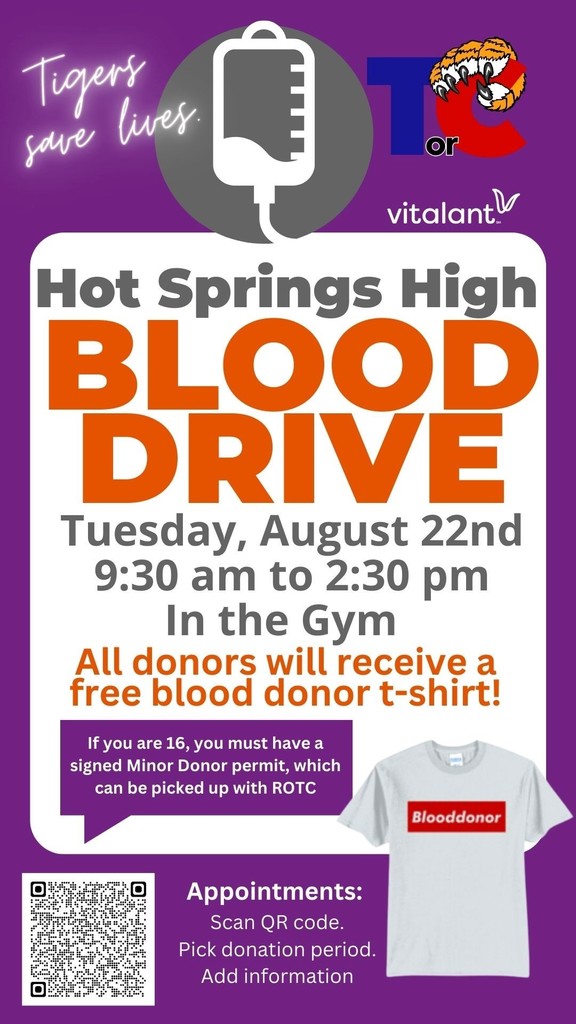 HSHS PTO - Come Join Our Team!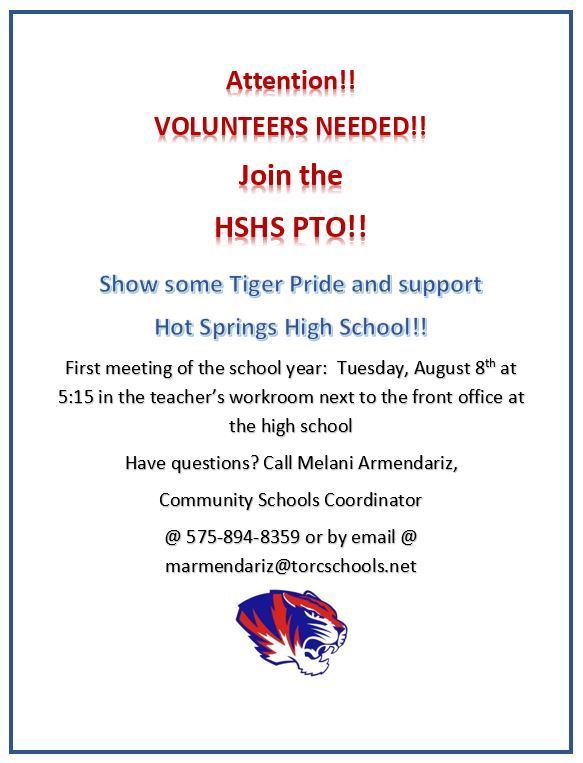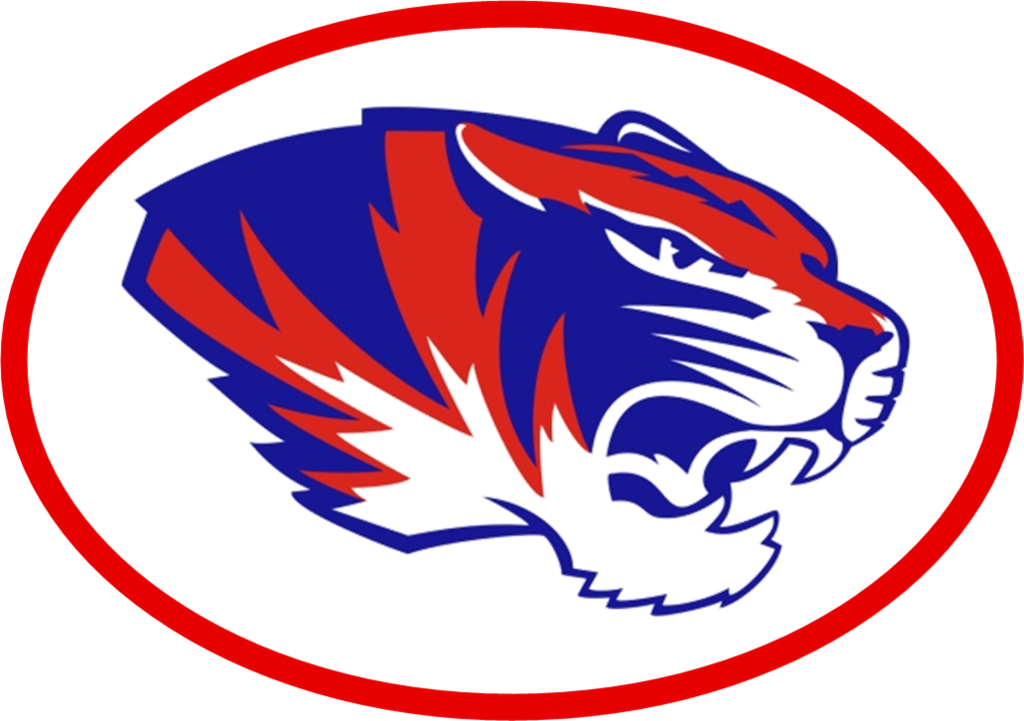 TCMSD is looking for substitute teachers at all 5 schools: AES, TCES, SEC, TCMS, and HSHS! Call our Central Office for more information.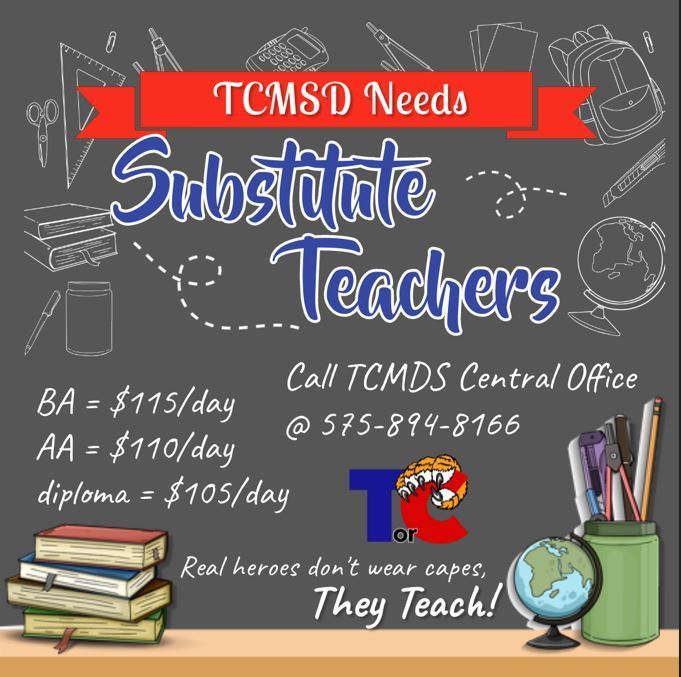 TCMSD In-Person Student Registration!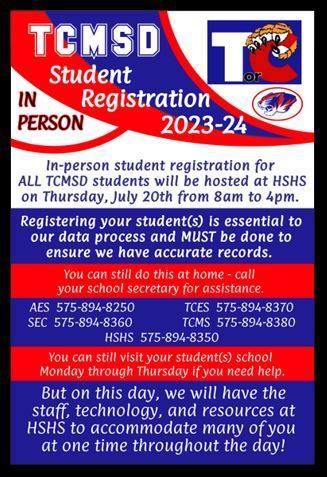 Sports Physicals. July 13th and 14th 9 AM to 4 PM in the Hot Springs High School gym. Free!

Maria Chavez Press Release.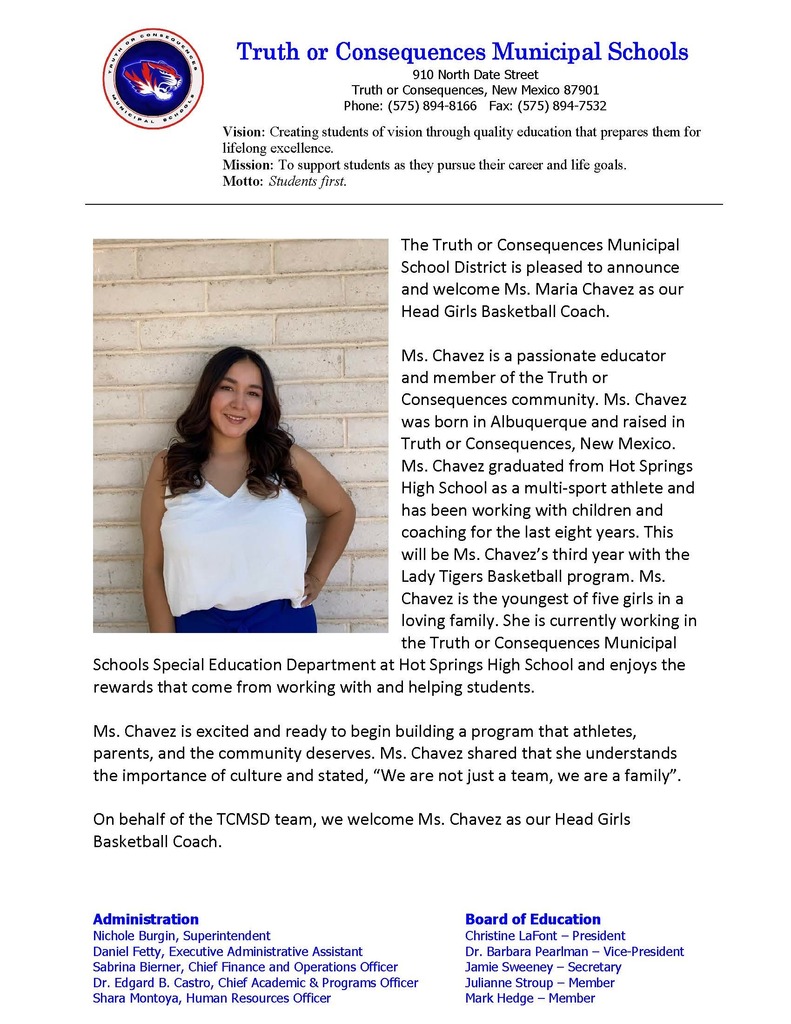 Curry vs Nachos Fund Raiser! All donations to benefit our HSHS State Champion Envirothon team to go to International Competition in New Brunswick, Canada in July