Day 1 of the HOSA International Convention and Competition! Our 12 dedicated students and Ms. Anderson arrived in Nashville, TN where they will compete with students in all US states and international students. Competition began on Thursday and concludes on Saturday. Go Tigers!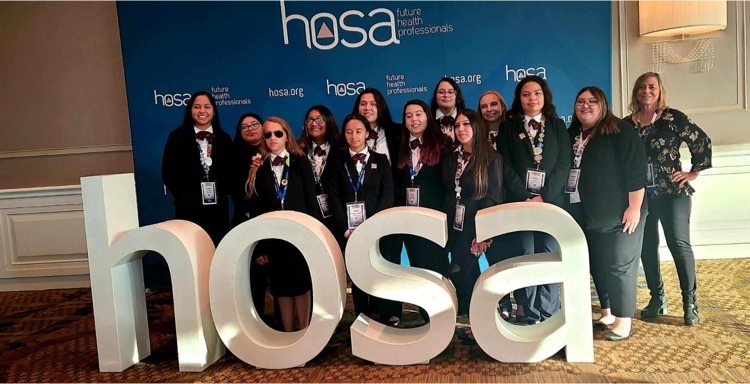 Press Release (Director of Safety and Security)

Dear Tiger Staff and Families, The link below provides you access to our TCMSD Standards-Based 4-Point Grading System for the 2022-2023 school year. Please know that we will no longer be using letter grades (A, B, C, D, F), but rather, numbers (4, 3, 2, 1, 0) aligned to our learning mastery rubric (found on page 5 of the handbook). This aligns with the 4.0 grade-point-average scale and clearly indicates the level of learning students have in their progress to master the priority standards in each of their classes/subject areas. Parents will no longer need to access grades through Schoology, but rather, through their PowerSchool Parent Portal. Students will have to achieve a 2, 3, or 4 in order to pass their classes. Minimal effort will no longer be acceptable. We will plan to have training for teachers and informational sessions for students and families when the school year begins. Thank you and have a safe and happy summer break!
https://core-docs.s3.amazonaws.com/documents/asset/uploaded_file/1718/TORCNM/1637507/TCMSD__Standards-Based_Grading_Handbook__22-23_.pdf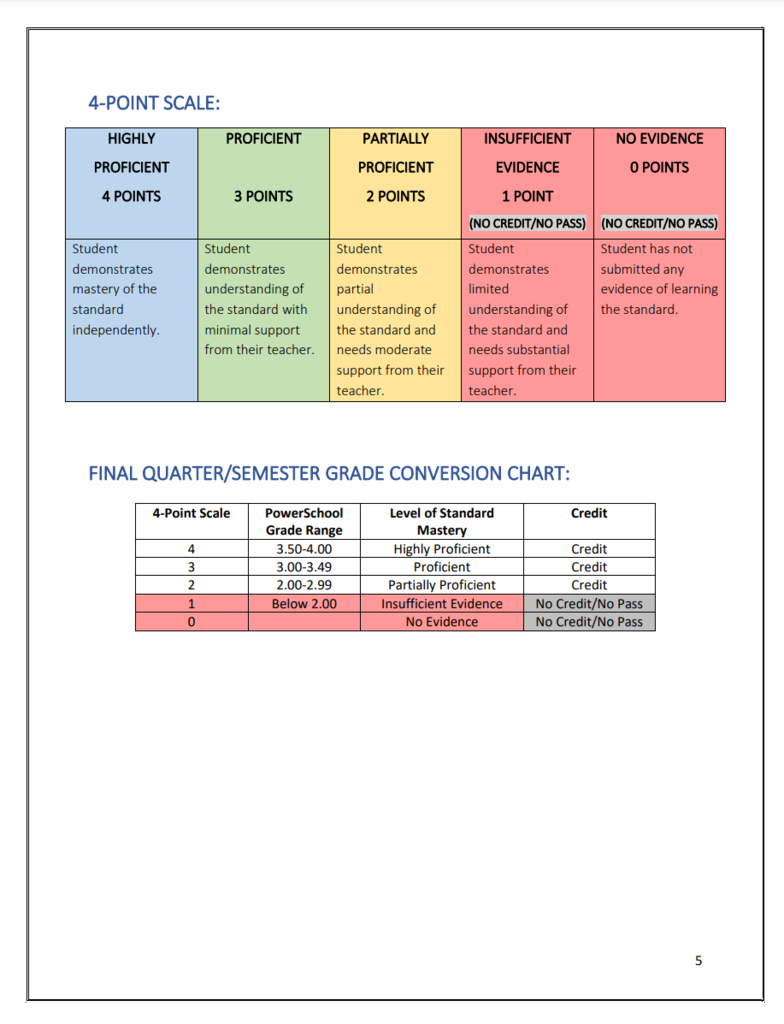 Senior Banners will be available for pickup after June 22nd!.. see picture for details.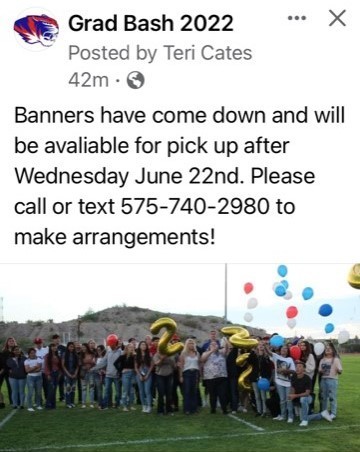 JROTC Junior Cadet Leadership Challenge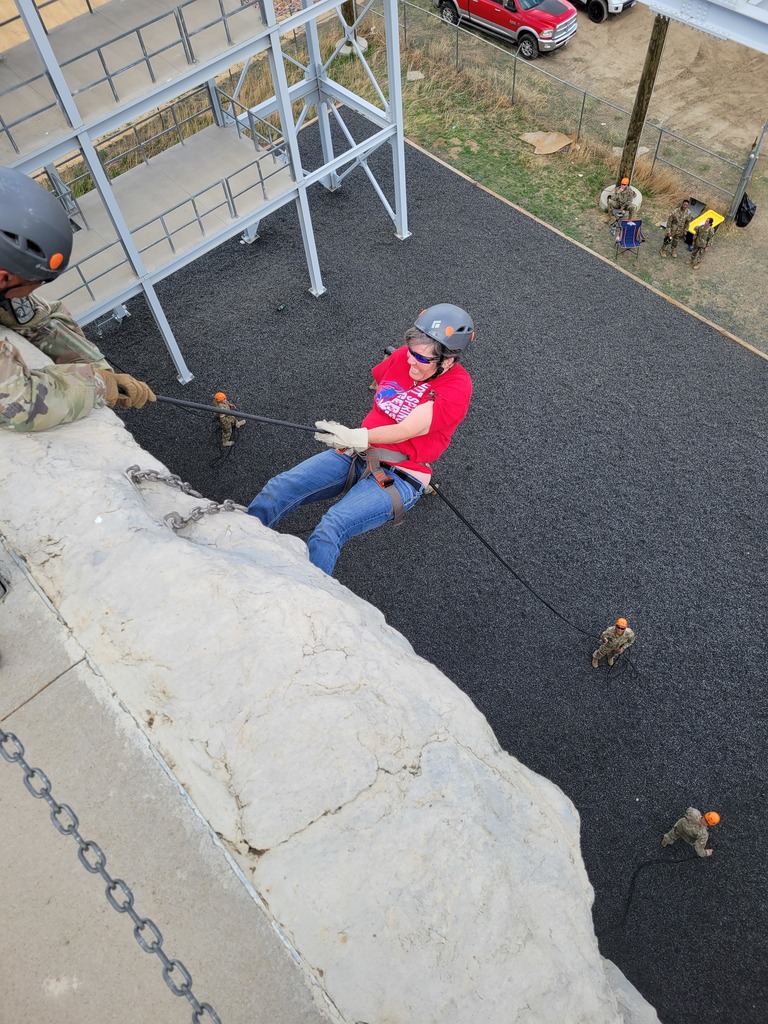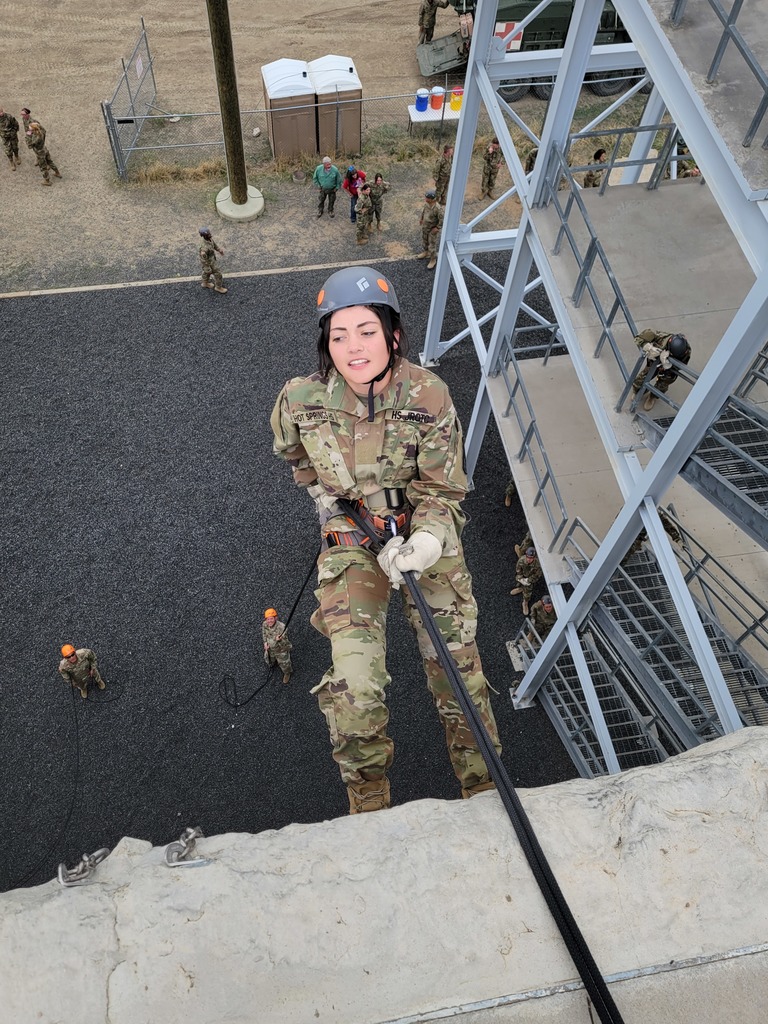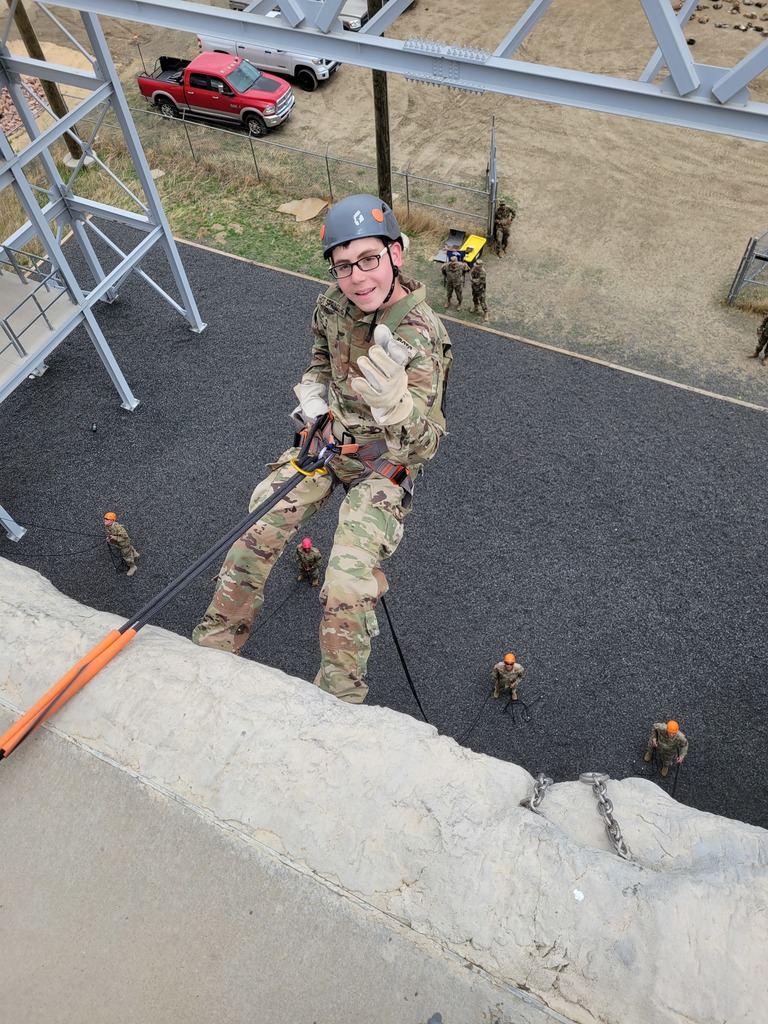 Summer Reading Program at the Public Library!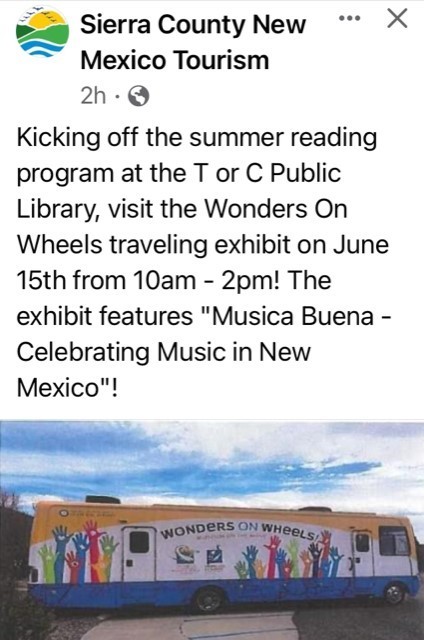 TCMDS Summer Food Program - See flyer for details.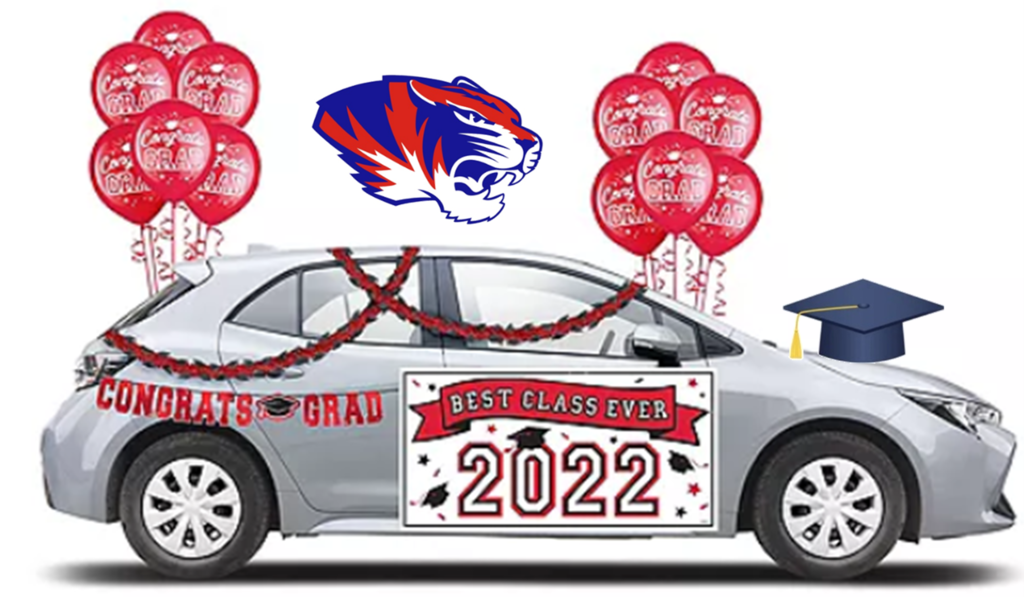 Our seniors' last week of high school life involved a program of seminars to help guide them through their next phase of life. "Next Step" week included situational awareness, gun and internet safety, defensive dating, sex education, drug and alcohol use abuse, and culminated with a fun day of physical activity and games and a jump into the city pool to learn water and boat safety. Special thanks to George Lee, Chief Rodriguez, Josh Baker, DOH, Olive Tree, Judge Brown, the Star Parks, and the City of TorC for helping to put the informative and fun filled week together for our graduating class of 2022! It truly does take a village!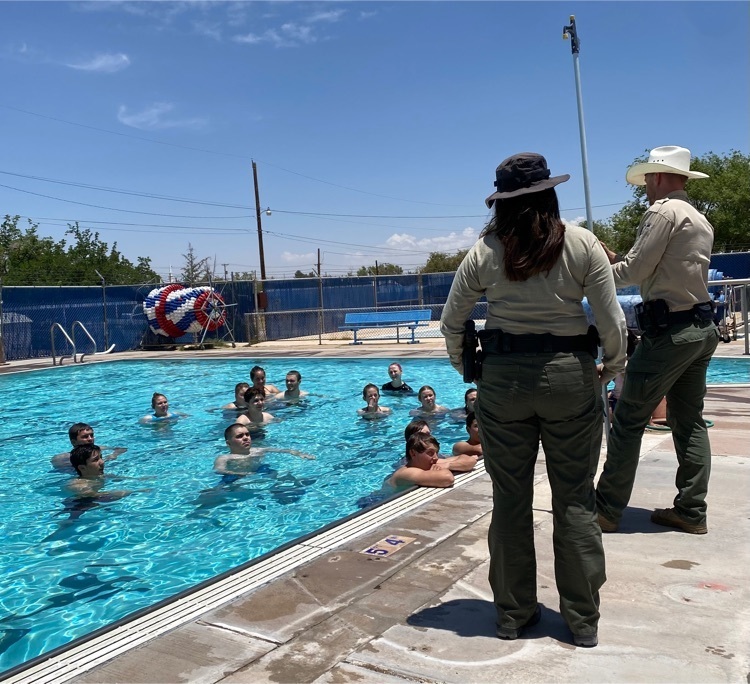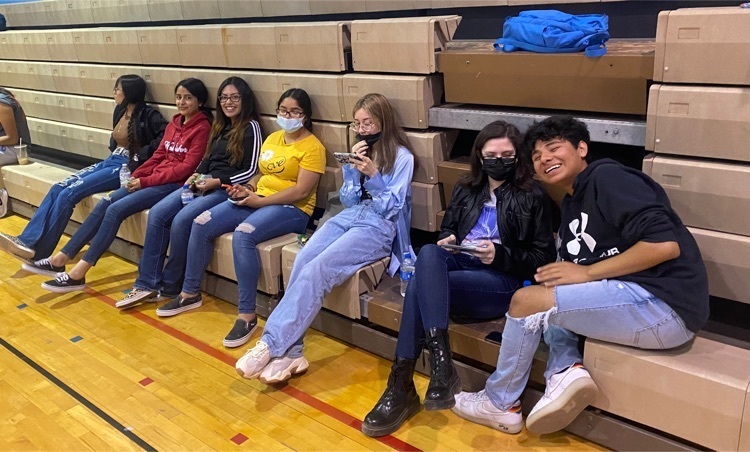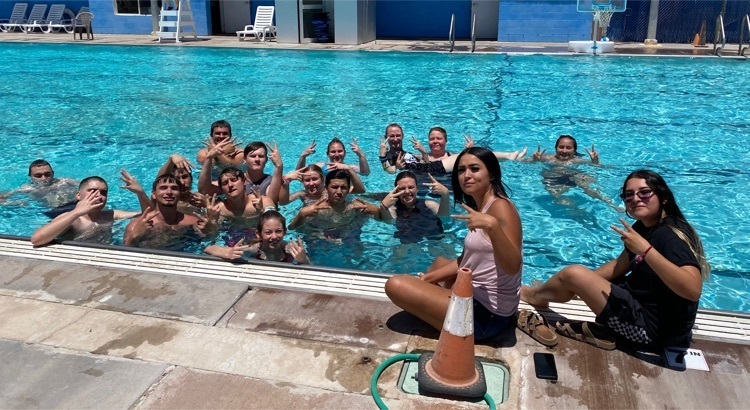 Congrats to Juanito Montoya, New Mexico High School Rodeo State Champion Heeler from Hot Springs High School. Juanito wil attend NMSU in the fall on a rodeo scholarship.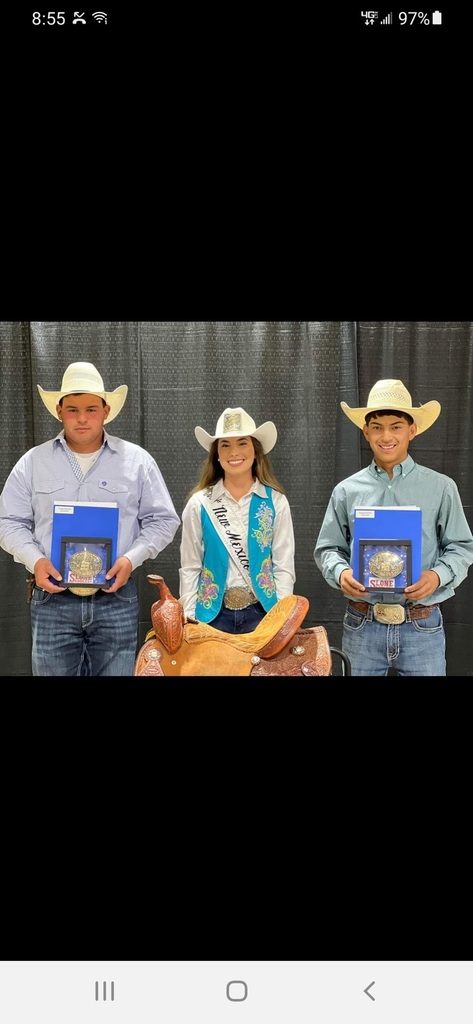 2022 Senior Awards Night is tomorrow, Thursday, June 2nd starting at 5:30pm. Come celebrate our Tiger Seniors!

Senior banners are up! So proud of our 2022 seniors! Special thanks to Teri Cates and all of the Grad Bash parents for making this happen!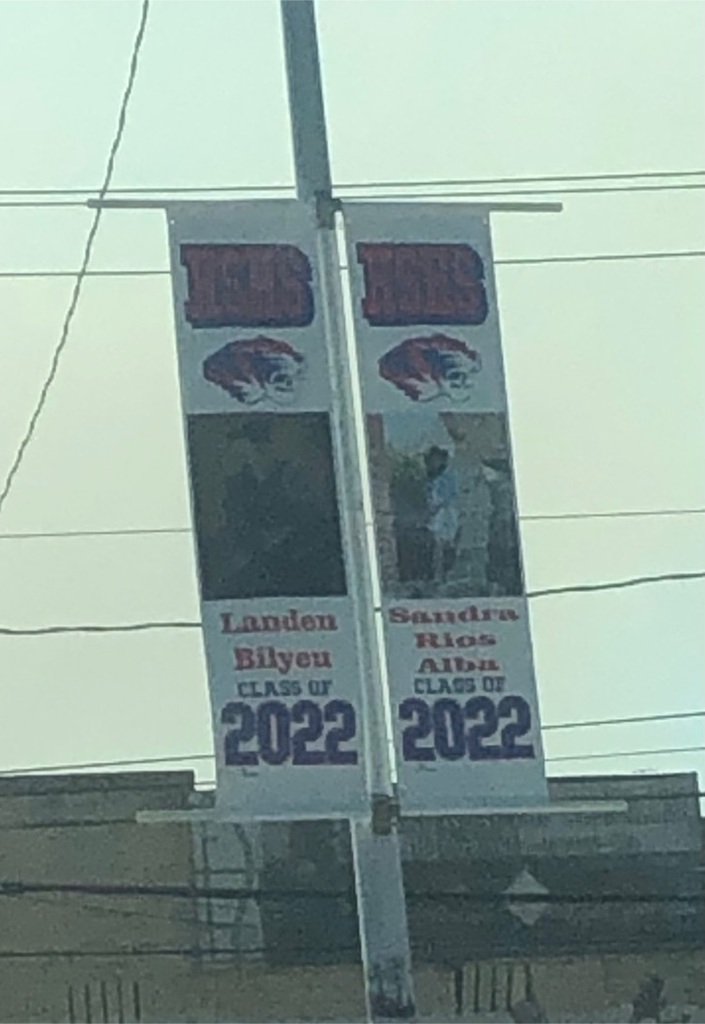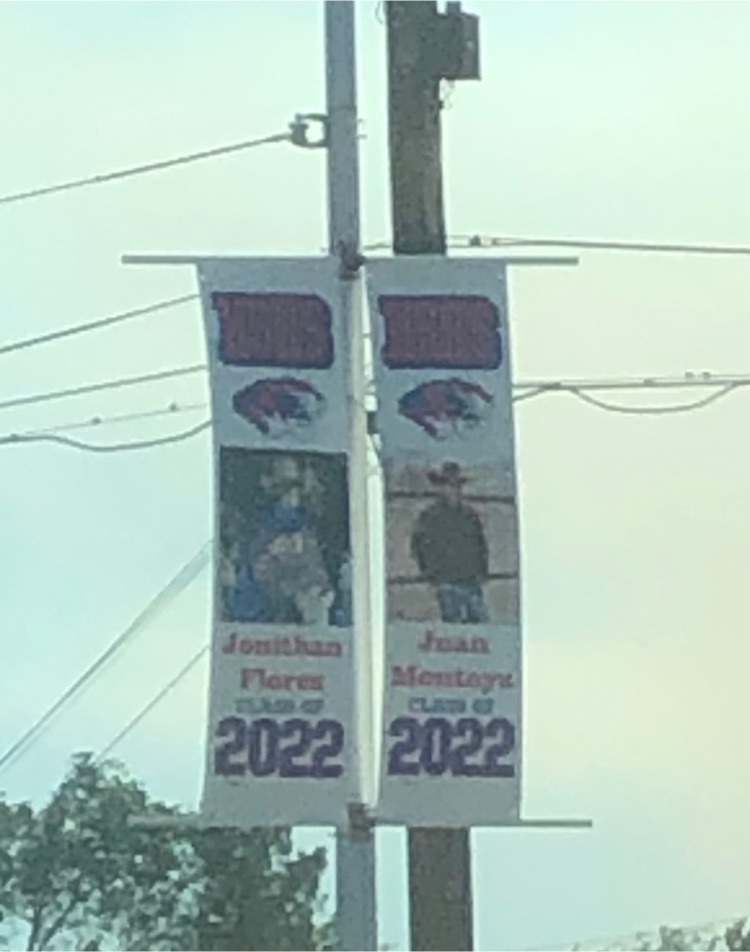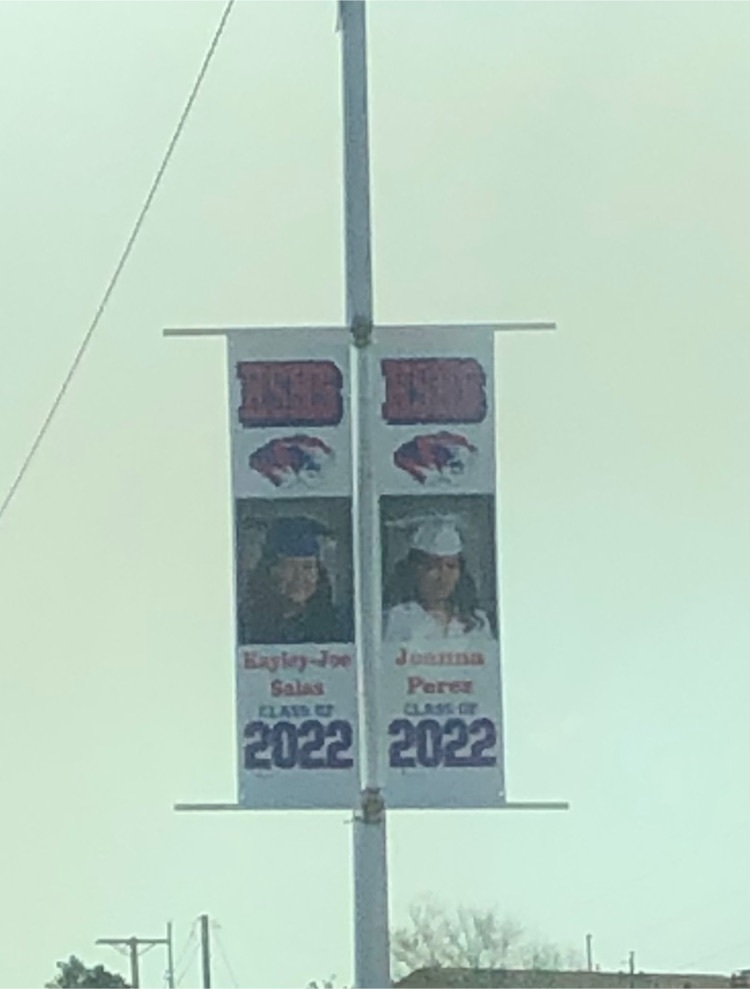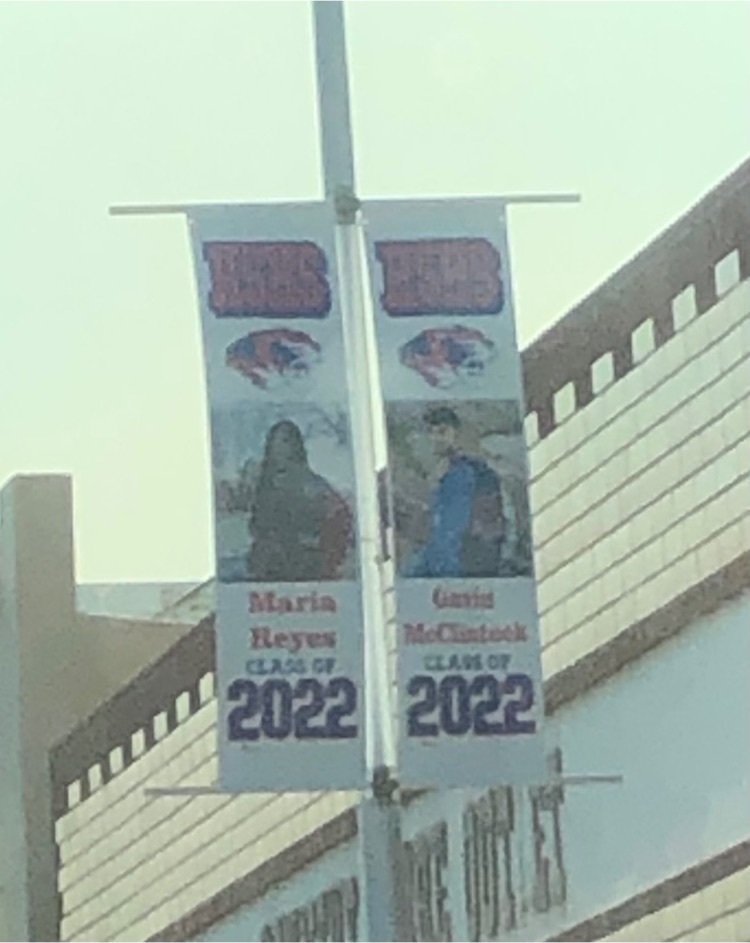 It was Dean Woolf's birthday and the students decided to have a little fun by turning his office into a barnyard! His reaction was priceless!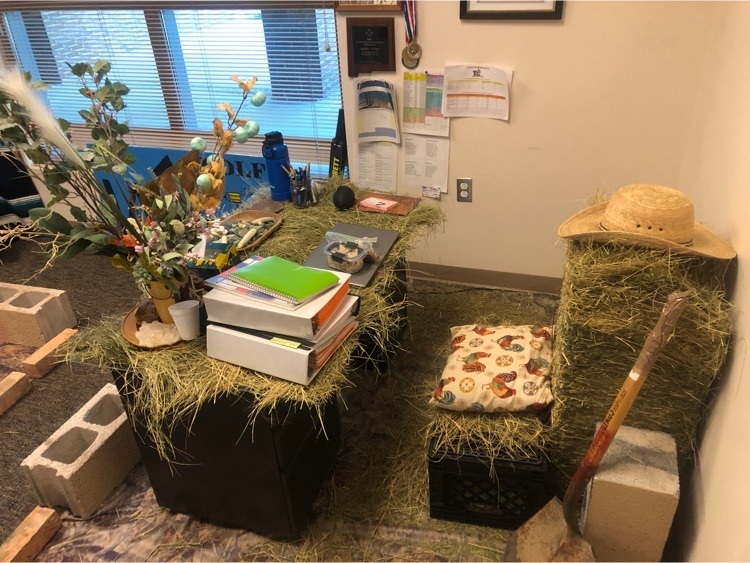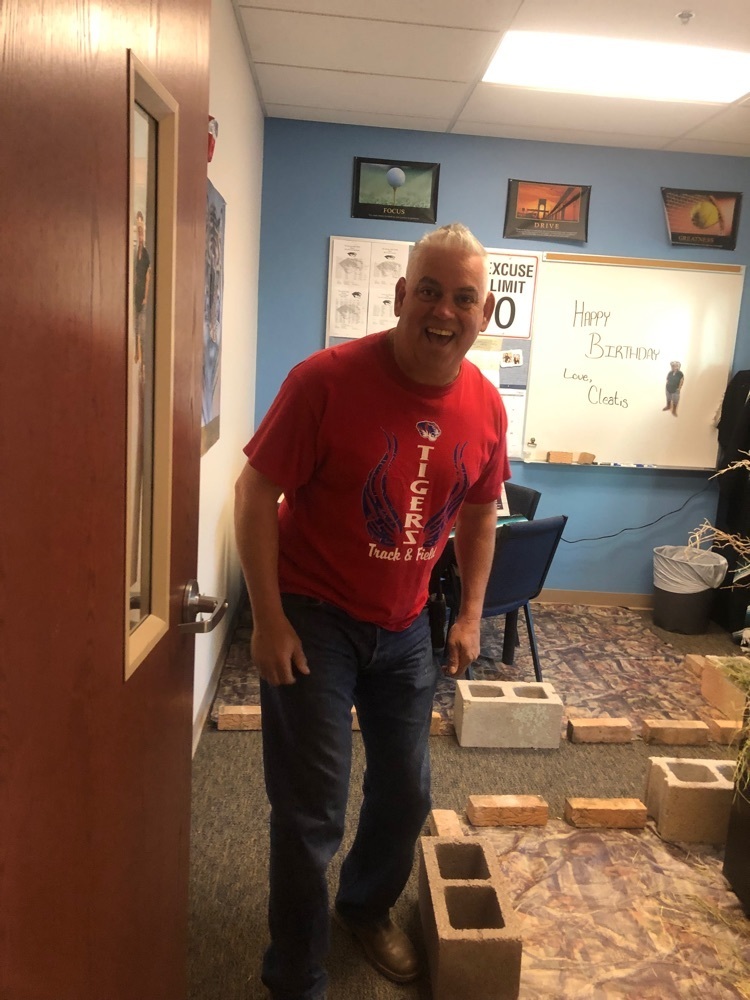 The passing of HSHS's"paws"-itivity tiger went to Nurse Lara! Lara goes above and beyond every day to ensure the health and safety of our students while navigating the challenges of a pandemic! Often covering multiple schools, mending scraped knees, and tending to our students who need medical attention on a daily basis, Lara is the epitome of putting students first! We love you Lara!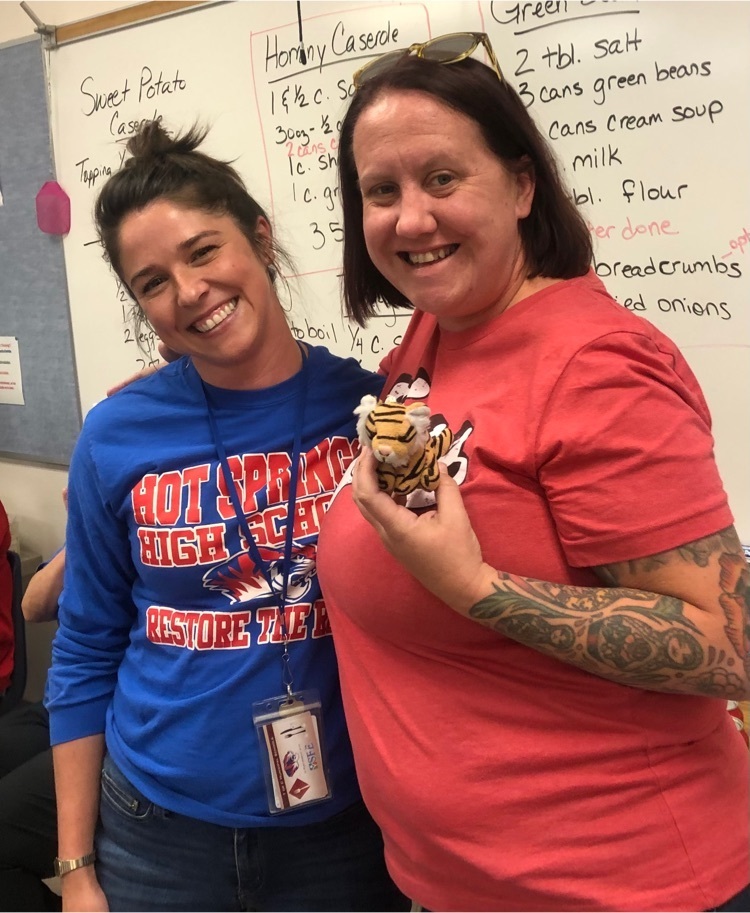 TORCHES Esports Team Banquet… they placed 5th in their division at state level!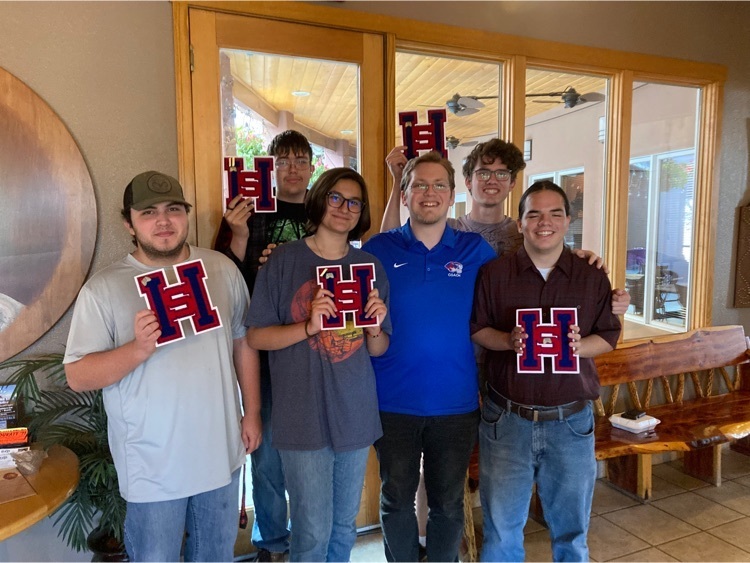 HSHS Baseball "All-district" honorees at tonight's banquet.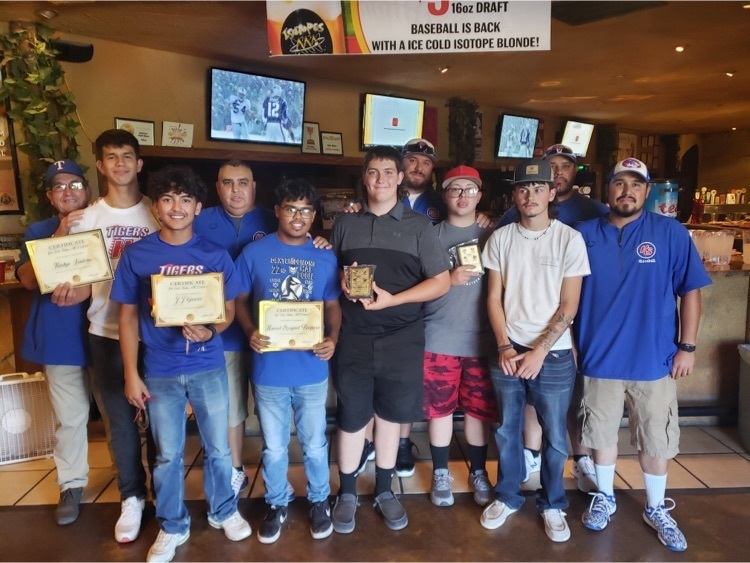 TCMS 8th grade (2026) high school orientation happened today! They were guided by our HSHS Student Council and other peer helpers! Looking forward to seeing them in our hallways next year!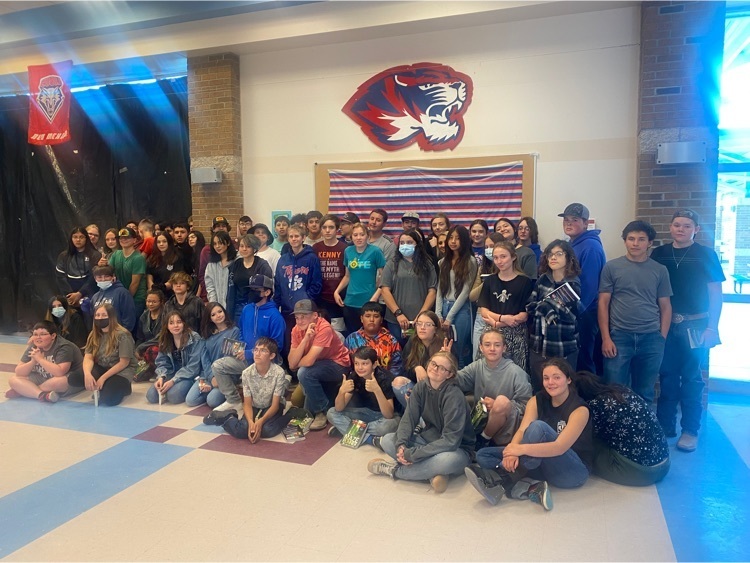 Hot Springs High School Football Gear Shop.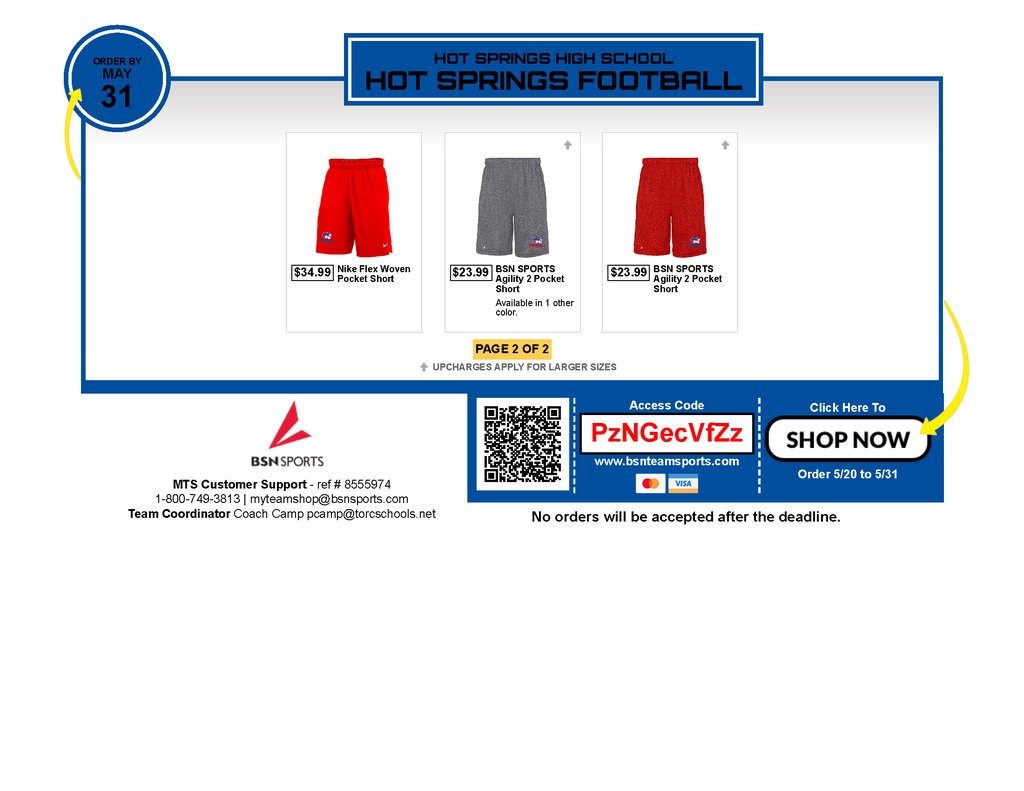 This week's passing of the "paws"-ativity tiger went to Ashleigh Pratt. Ashleigh is HSHS's Community Schools Social Worker. Her efforts in supporting our students (and staff!) through the emotional and social stresses not only with the enormity of regular school hurdles but also surviving through a pandemic has been profound! She has been instrumental in forming the Tiger Unidos club, which has brought together a diverse population of our students who may not previously have found a comfortable niche in our high school community; those students now have a safe place because of her. She is always putting students first!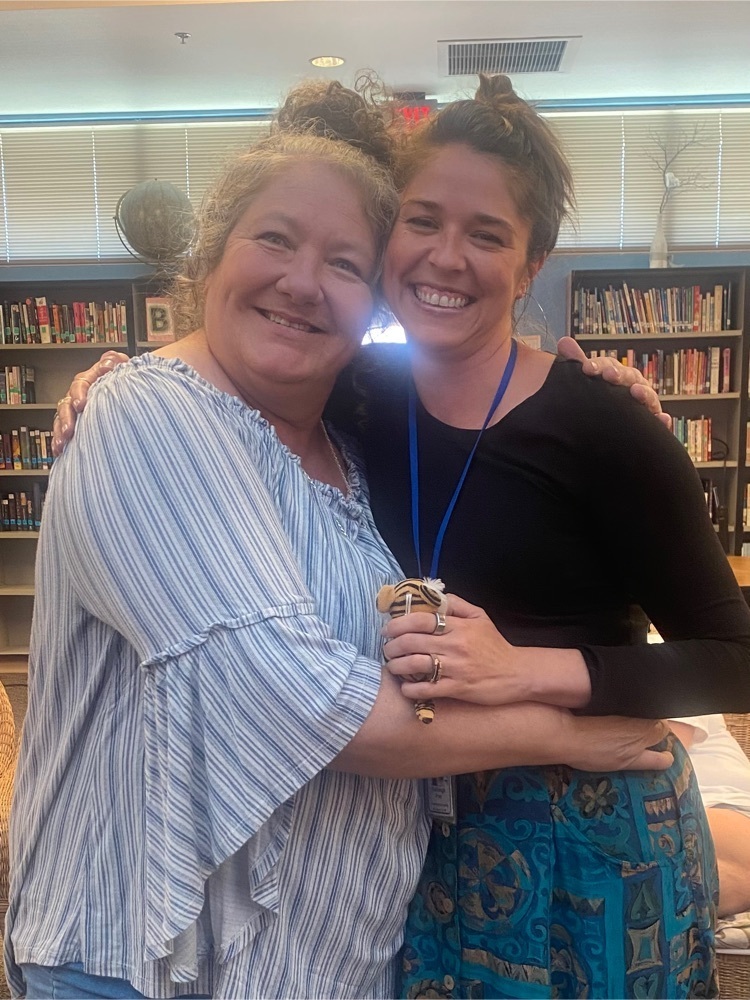 Superintendent Segura and the Rotary Club of T or C read Apple 🍏 Dumpling to 3rd graders at TCES and AES. All 3rd graders got their own copy of the book and got delicious apples to snack on. They learned about the Rotary 4-Way Test: 1. Is it the truth, 2. Is it fair to all concerned? 3. Will it build goodwill and better friendships? 4. Will it be beneficial to all concerned?