TIGERS!!! GRRRRREAT NEWS!!! The Governor and the NMPED have allowed secondary school students to return to school in a hybrid model. We will have two cohorts (A and B) that will each attend school in-person two full days per week. Cohort A will attend on Mondays and Tuesdays and Cohort B will attend on Thursdays and Fridays. Students/families MUST get in touch with their schools ASAP to let their Principals know if they want to return to school in hybrid, or remain 100% remote. You will not be able to switch after you make the decision. The first day of hybrid teaching and learning will be Tuesday, February 16th! We will communicate additional details soon! More information will be shared at the Board Meeting on February 8th at 5:30.
Superintendent Segura is doing her part to hopefully be able to get our kids back to school. 🤞🏼💉🙏🏼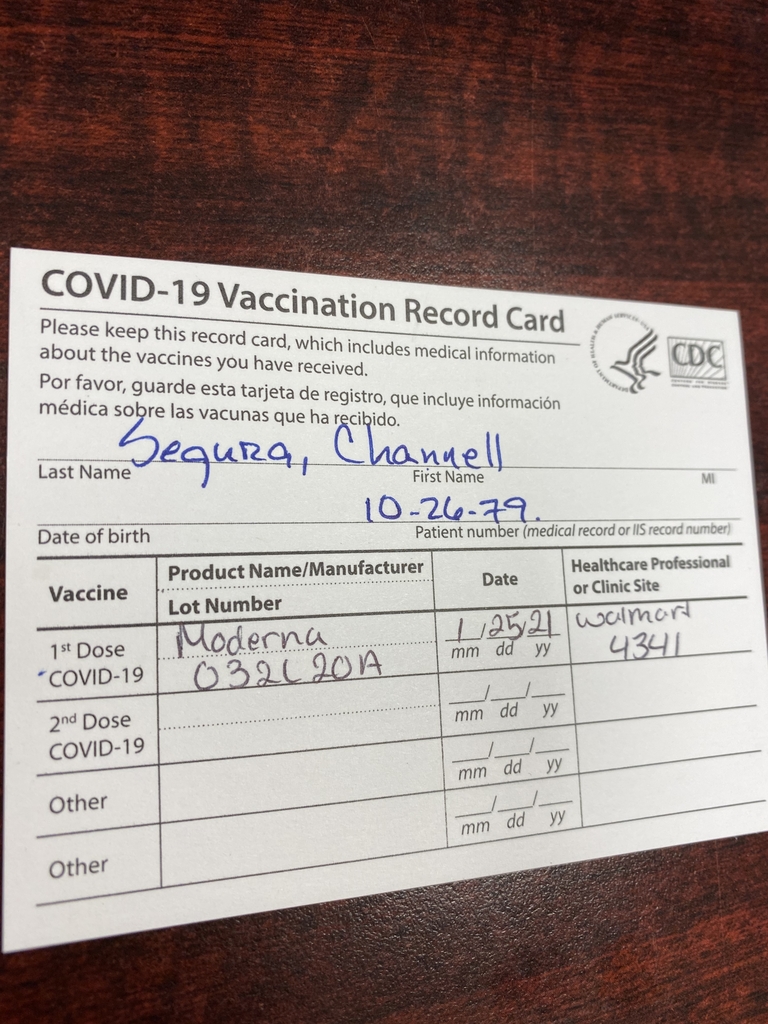 A HUGE THANK YOU to our Tiger Families and Caregivers for working with us during these challenging times and restrictions to provide our students with continued access to learning and growth! We appreciate you all so very much and look forward to continued collaboration!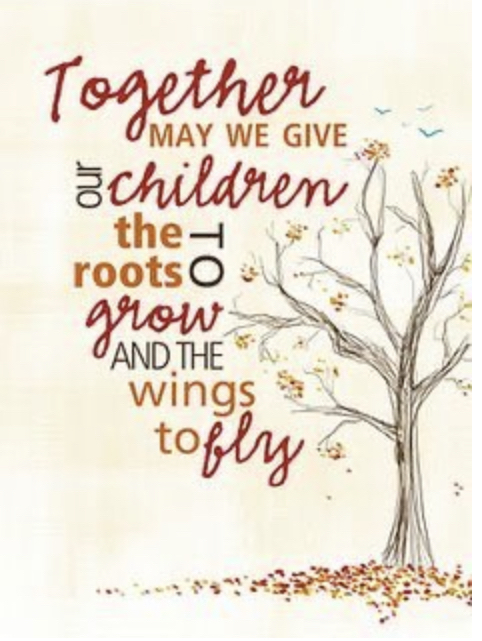 TCMS RoadRunner FoodBank Thursday, Jan. 21st Thursday, Feb. 18th Thursday, Mar. 18th from: 4:30-5:30 AT TCMS Ag Shop- For any questions please call: Valerie Montoya @575-894-8350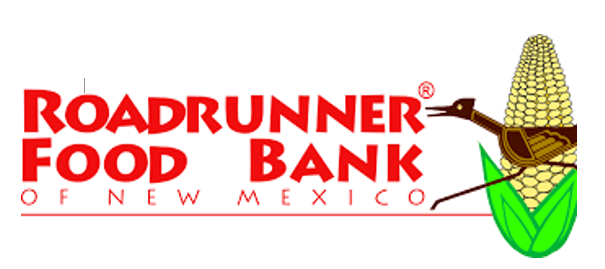 Truth or Consequences Municipal Schools is hiring! Available Positions Are: 1. Special Education Teachers 2. Mid School and Elementary Educational Assistants Please submit all applications to Christine Kittel or Barbara Chavez at 910 N. Date. 575-894-8166
🗓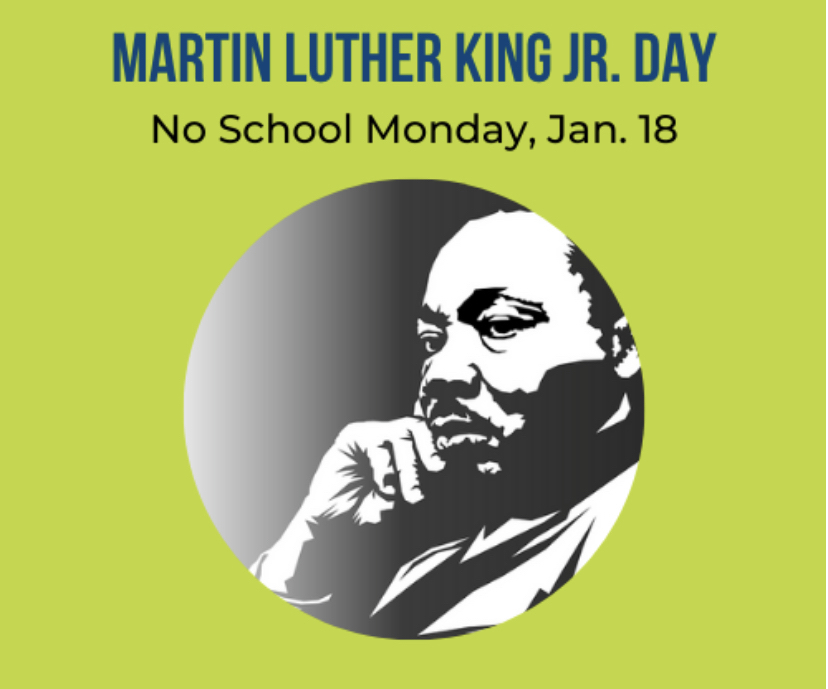 Here are the boys and girls basketball conditioning days and times. High School Boys Basketball- Monday, Wednesday and Friday 5:00 pm-7:00 pm at high school weight room/gym High School Girls Basketball- Tuesday and Thursday 3:30 pm-5:30 pm in HS Old Gym.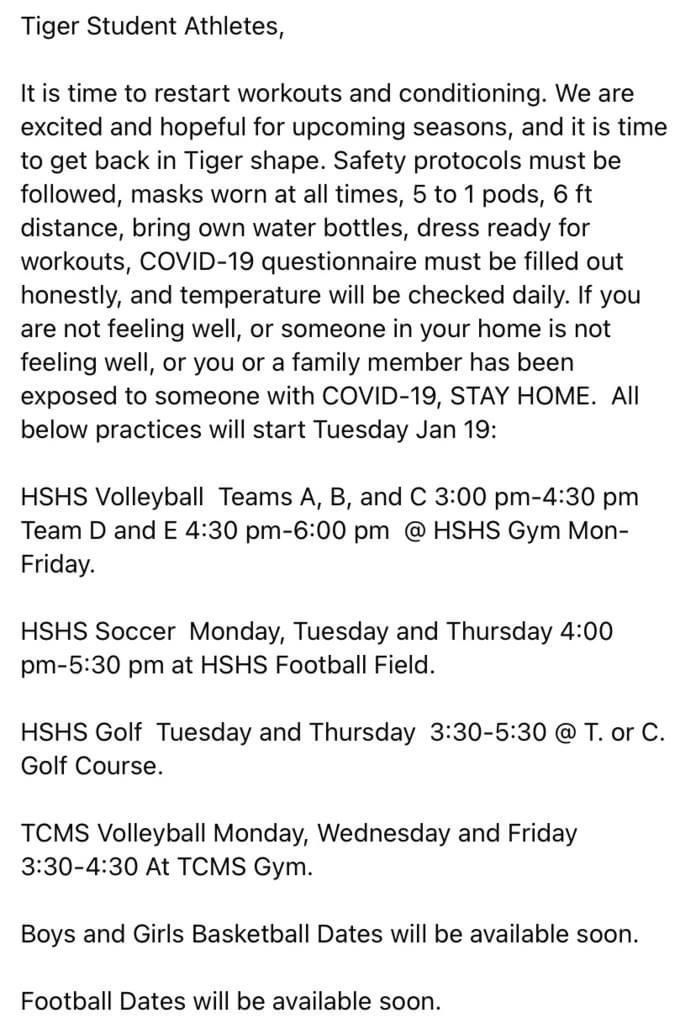 20 COVID vaccines were put aside for TorC Schools' Staff at SVH today. Nurse Lara Clement was one of the 20 to get her COVID vaccine 💉 today! She said it hurt less than the flu shot. 👍🏼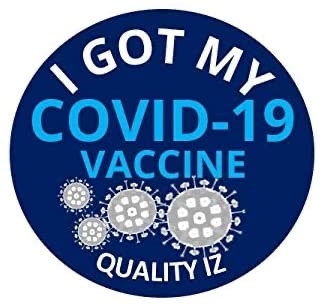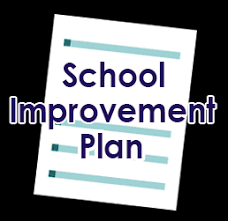 Delicious and nutritious meals prepared by our Tiger Student Nutrition Team! Yum!

TCMSD Board of Education will be holding their Regular Monthly Meeting Monday January 11th, 2021. @ 5:30 PM Agenda is Available HERE All are welcome to attend via Zoom. Meeting ID: 558 135 8124 Passcode: Tigers Join Zoom Meeting via Link:
https://us02web.zoom.us/j/5581
...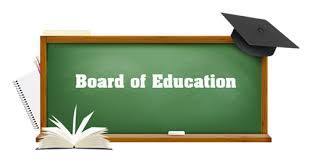 Tiger Families! Please go pick up your free meals! We don't want good food to go to waste.
Tiger Students and Families, Our School Board voted in favor of adjusting our traditional grade scale to an equitable grade scale for our middle and high school students for the 20-21 school year given that they have not been given the opportunity to attend school in-person, as well as the challenges we have all faced with the COVID pandemic. This means that we are implementing a 50-Point Floor to allow students who faced challenges early on to be able to work hard to achieve passing grades. Please reach out to your teachers and principals to get more information. It's time to reengage in school, Tigers!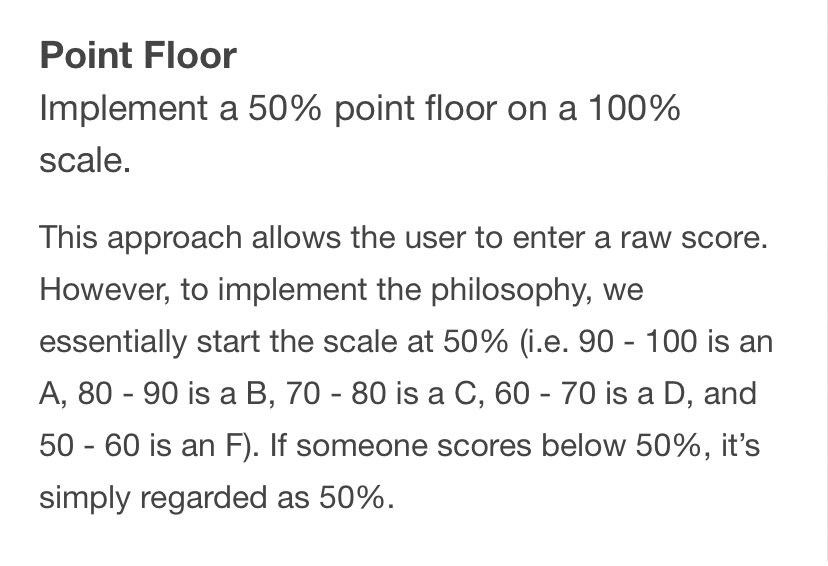 Fitness and conditioning pods to restart soon! Get ready, Tigers 🐅!
NMSU College Information for Families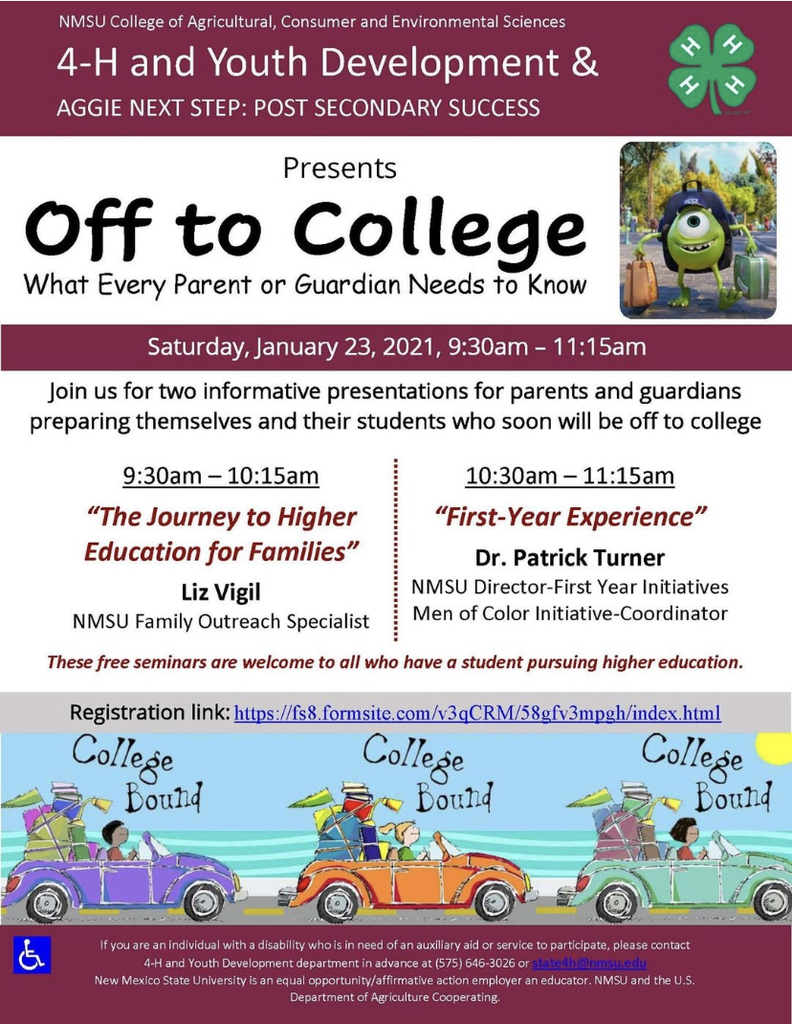 The TorC School Board will be holding a meeting on January 11th, 2021, at 5:30 PM. This meeting is completely remote. Please attend via Zoom. Zoom meeting ID: 5581358124 Password: Tigers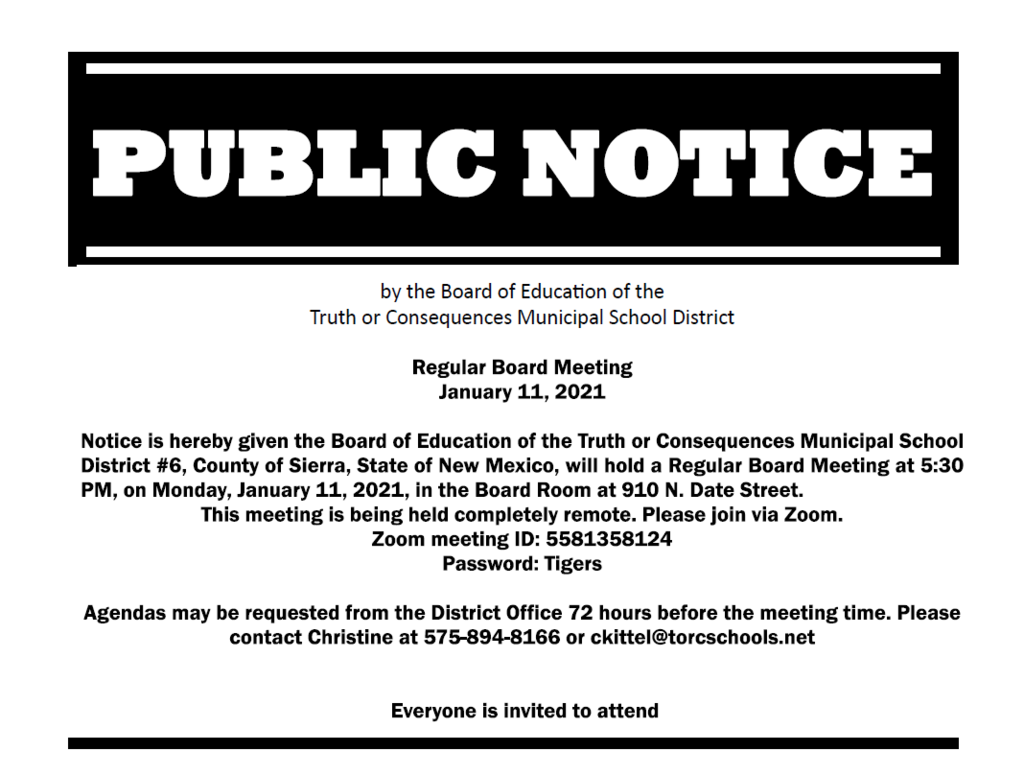 Thank you to Hot Springs Physical Therapy and Olive Tree for being able to provide this opportunity to our Tiger student athletes!
Welcome back, and Happy New Year to our Tiger Family and Friends! Please review the schedule below for our first week of Semester Two!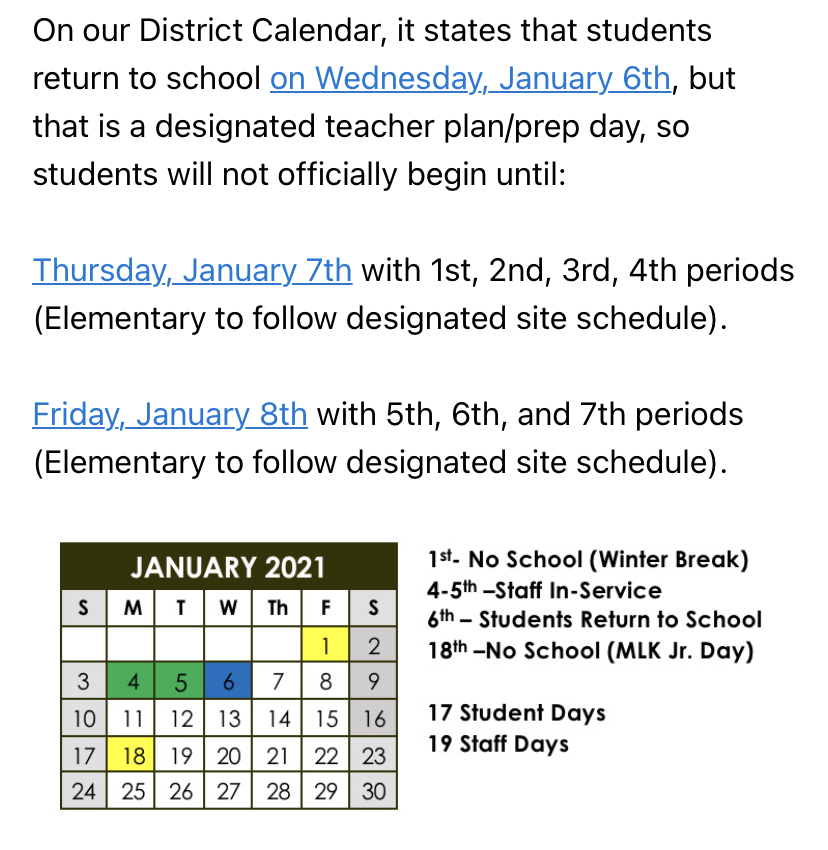 May our Tiger Family and Friends enjoy a safe, healthy, and happy Winter Break!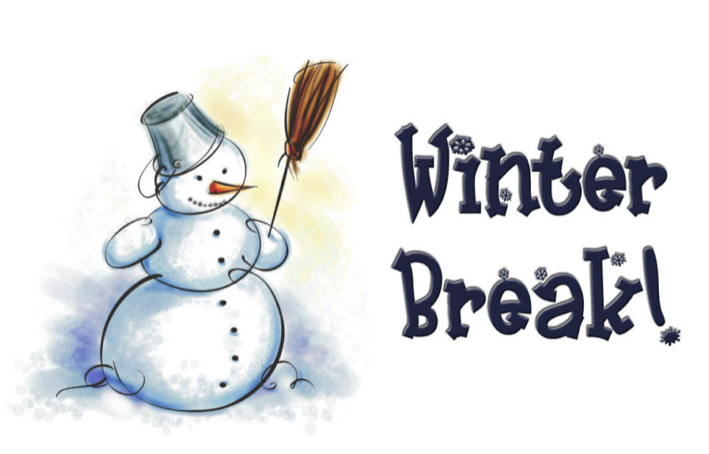 Superintendent Segura with Hot Springs High School Student of the Month, Oscar "Danny" Palomares! Go Tiger Scholars!