Bronco touchdown 😬🤪. TEAMWORK, TIGERS, TEAMWORK!
TIGER TOUCHDOWN!!!! 🏈🐯🏈🐯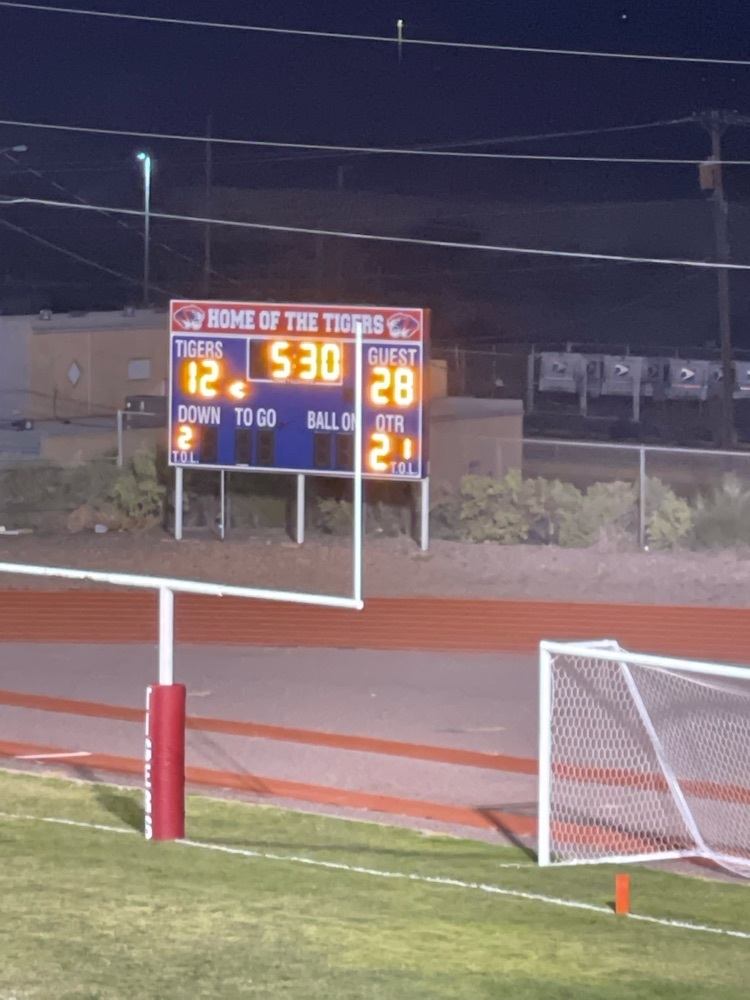 Teamwork, TIGERS, TEAMWORK!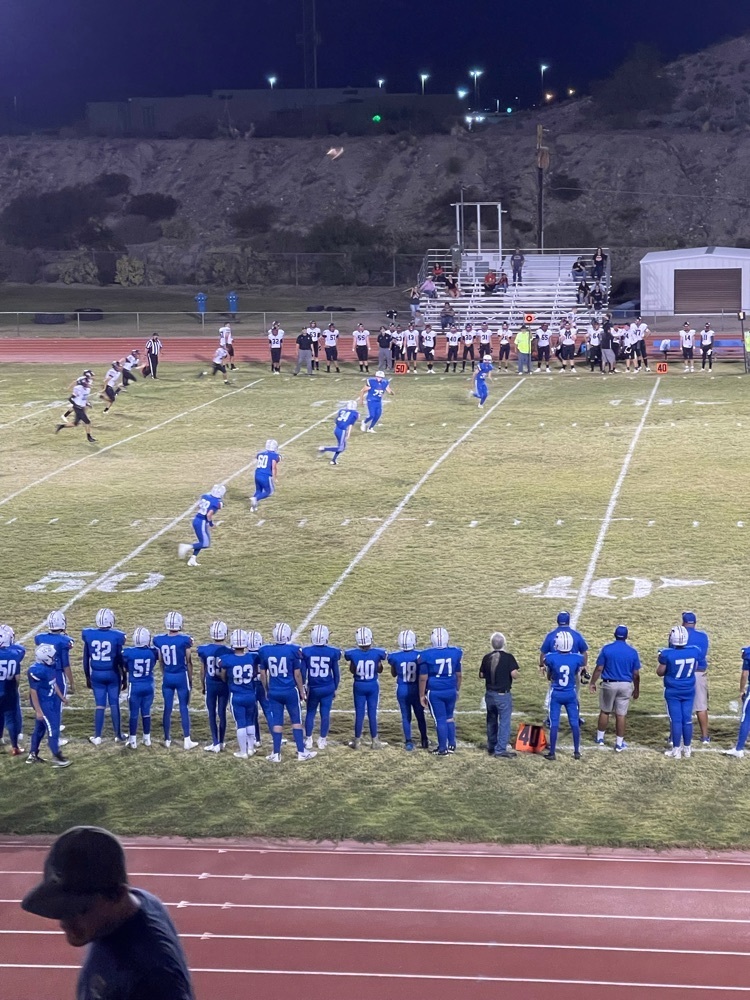 Broncos 🐴 score again 😯. Come on, Tigers!!! You can do this!!!
Broncos 🐴 score 😯🤪
Tigers 🐯 score!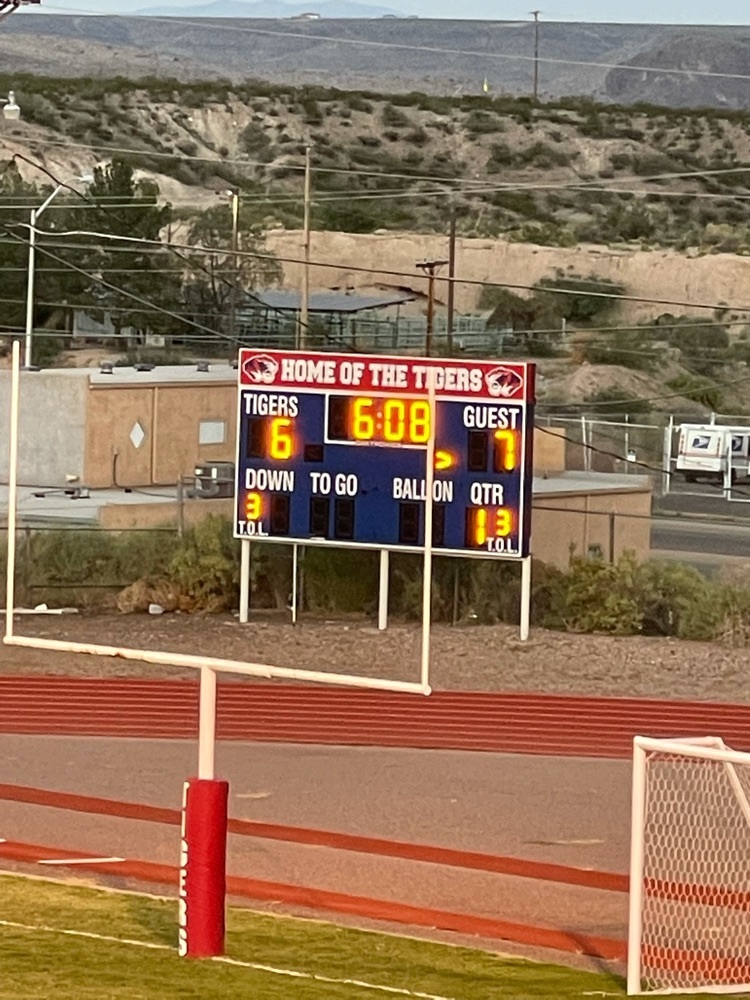 Almost game time! Kick-off in 7 minutes! Tigers 🐯 taking on the NMMI Broncos 🐴! 🏈🏈🏈🏈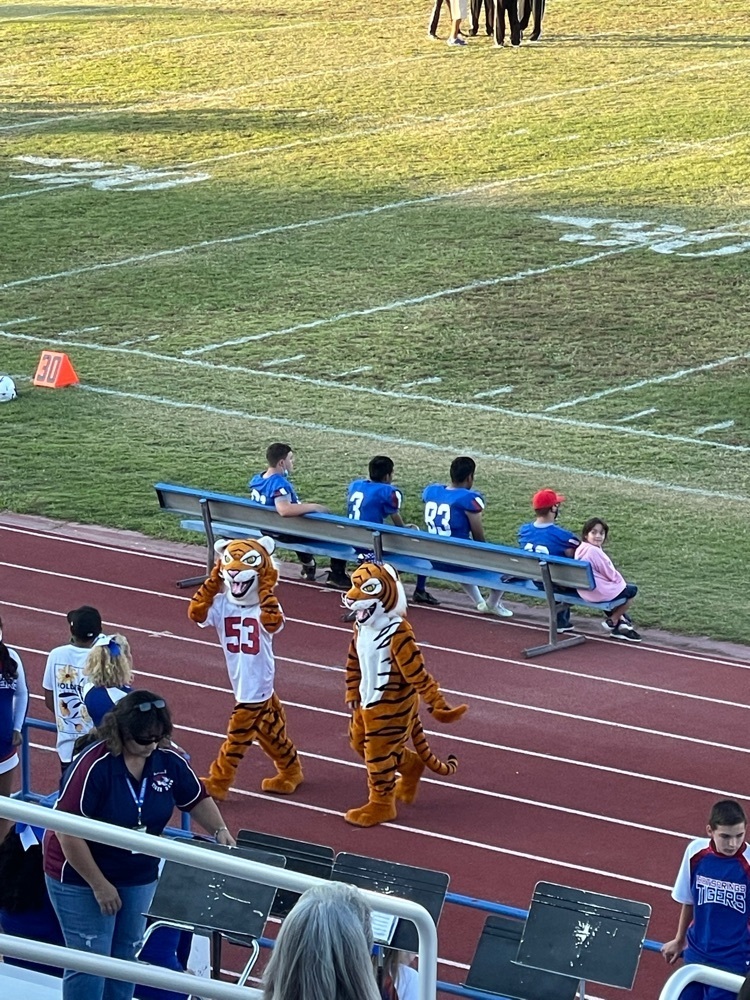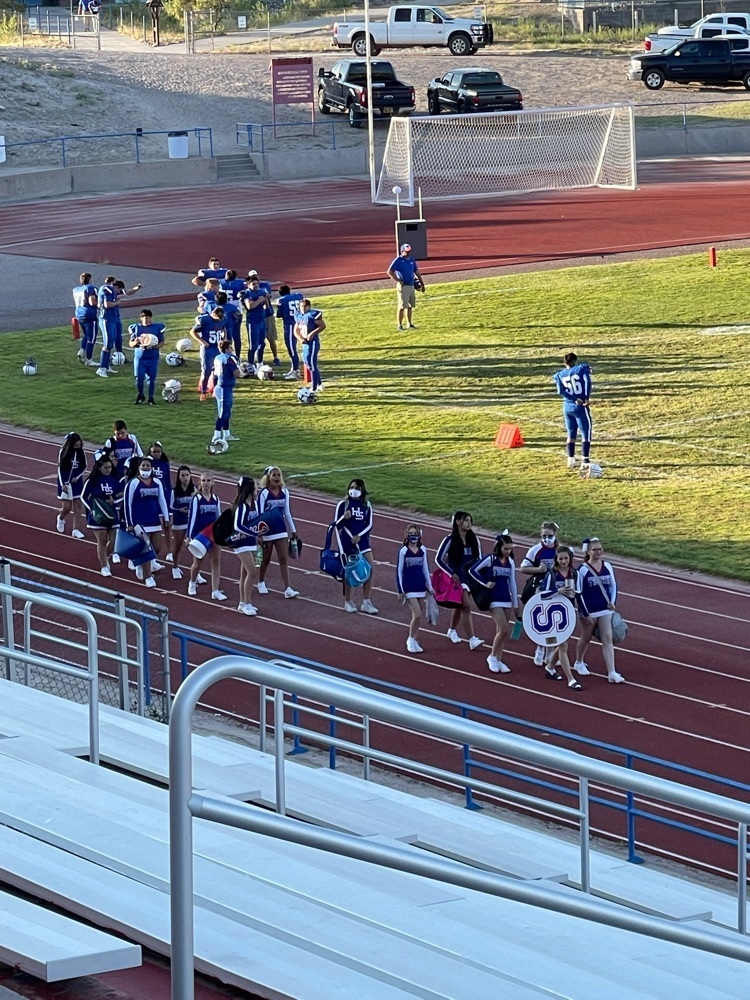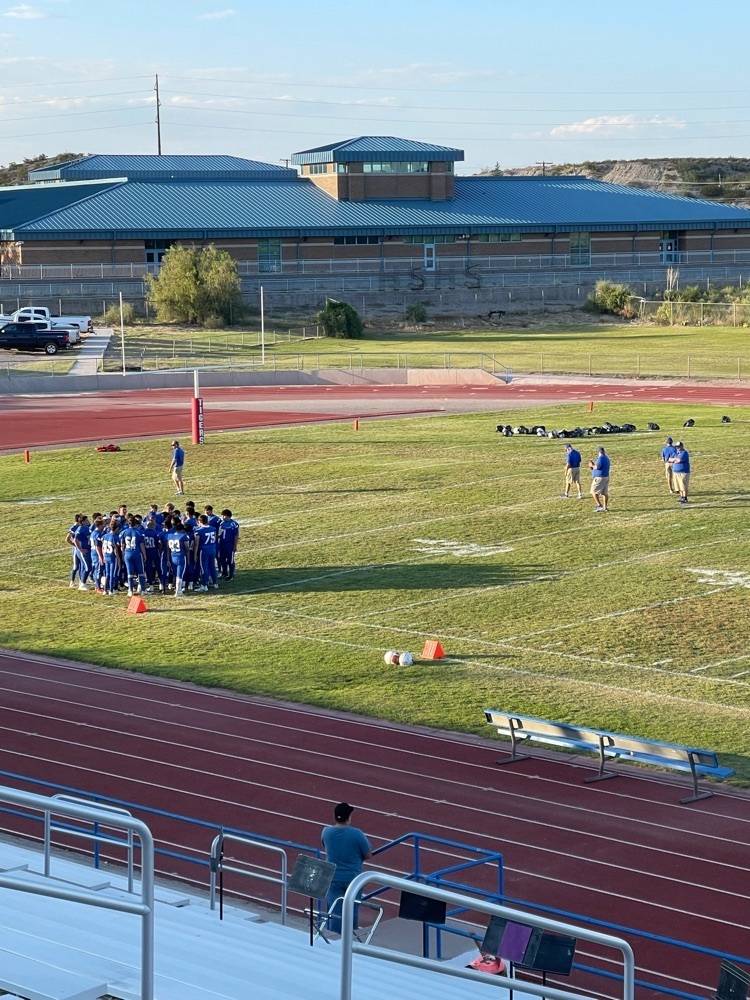 Our internet and phone service was due to a fiber optic cable that had been severed during some bridge construction. The cable was repaired at 3am this morning and Internet and phones to all of our schools has been restored
Our Internet and phones at our schools are currently not working The issue is being identified and hopefully we can resolve it as quickly as possible
We have been notified Windstream has a major outage which is affecting the Internet at our schools. As soon as the issue is resolved we will post another message
Superintendent Segura made a pit stop at Truth or Consequences Middle School today to thank our Student Nutrition Professionals and Custodians for their great work! Go Tiger 🐯 Cubs!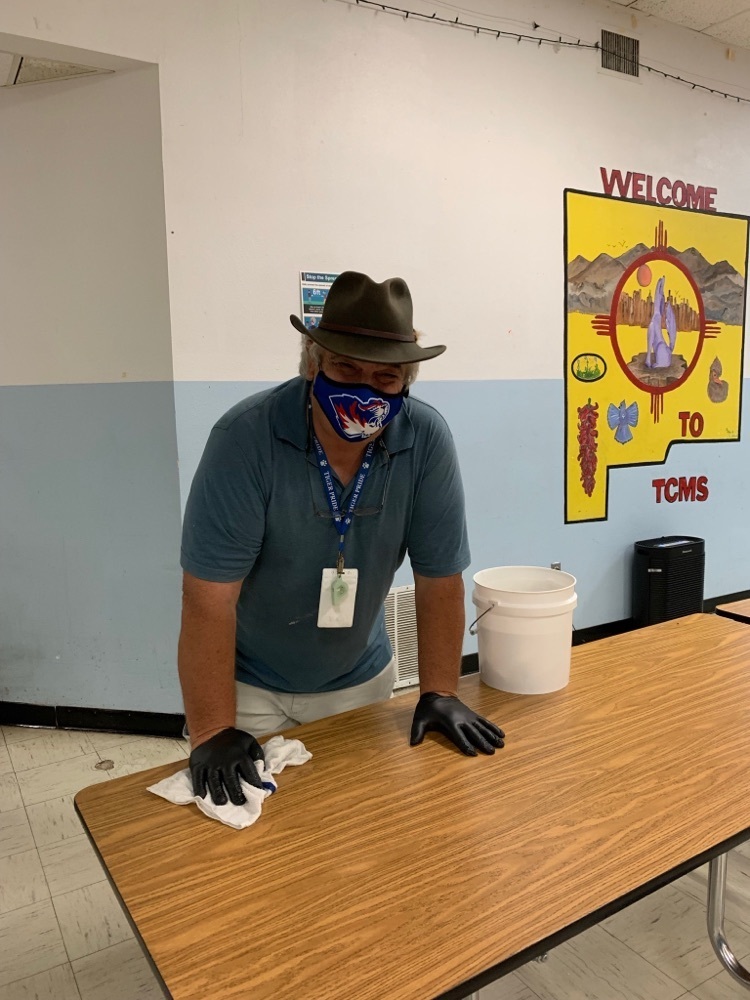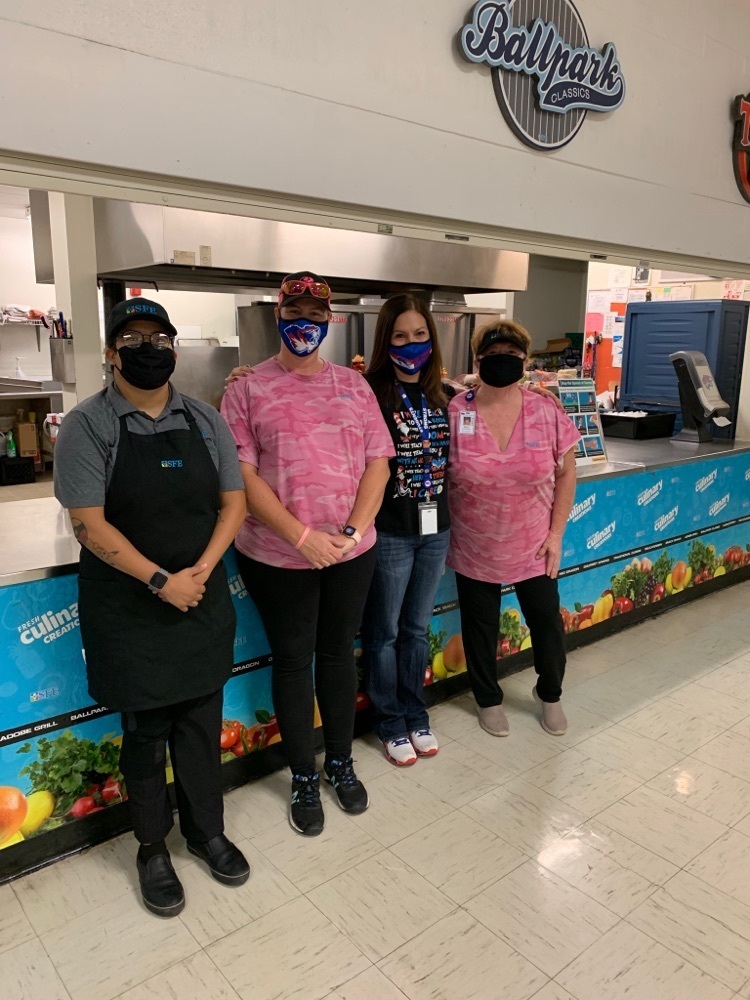 Dear Tiger Families, There has been a trend of vandalism and destruction of school property throughout the past few weeks. We know that there is a tiktok trend called committing a lick where students vandalize, destruct, or steal school property. We have experienced this happening primarily in our student restrooms with soap dispensers and urinals. Please speak to your students about this and that serious consequences will follow for those who are caught committing these acts to include suspension, fines to replace broken or stolen items, exclusion of extracurricular activities, and police involvement. Our new camera systems are working and we are actively investigating these situations. If you have any information regarding any of these situations, please contact the Principal of your student's school. Our schools are our second homes and we need to take pride in them, and care of them. Thank you.
Dear Tigers, We were just in an emergency lockdown at TCMS and HSHS due to a report that a male with a weapon was nearby. Schools went into lockdown protocol and police were contacted immediately. The male has been apprehended and the lockdowns have been lifted at both schools.
Dear Tiger Families, Please use the following grade conversion chart, and share it with your students, regarding the framework of the Standards-Based Equitable 4-Point Grade Scale when reviewing grades and student academic progress in Schoology. Reminder...FLEx (Flexible Learning Experience) Fridays will begin on October 29th. Thank you and please reach out to us if you have any questions.

Updated Hot Springs High School Volleyball Schedule.
We are so grateful for our Hot Springs High School Community Schools Coordinator and Social Worker! They are change agents in our high school and provide so many resources and supports to our students and community. Thank you, Alfred and Ashleigh! We appreciate you both!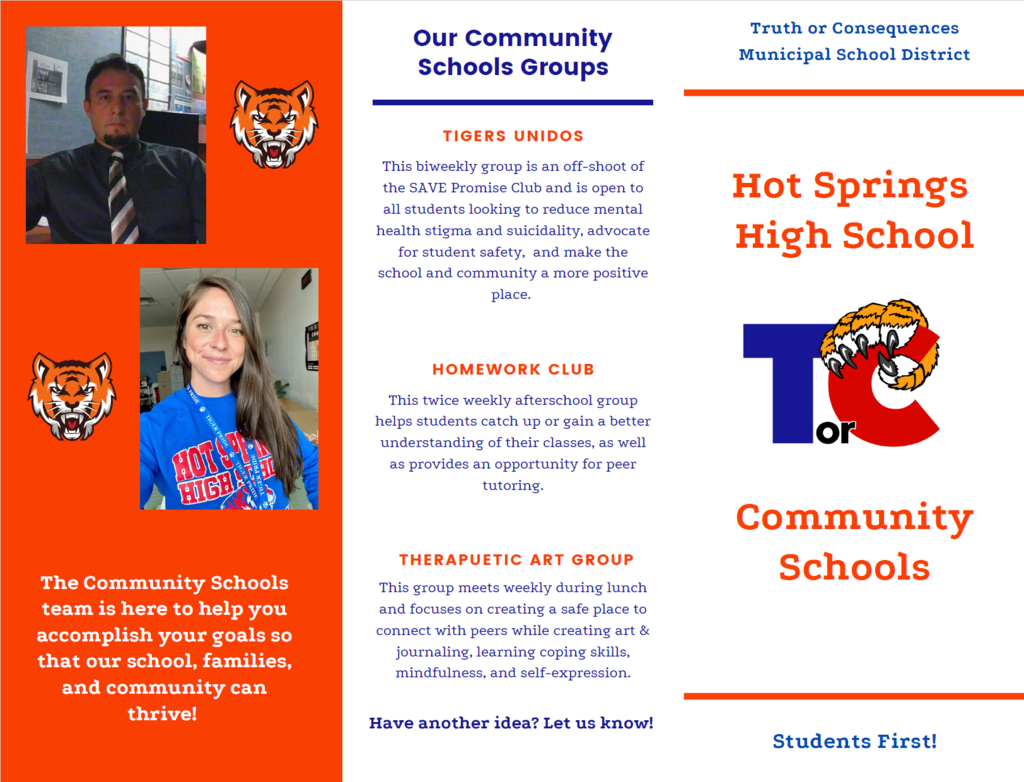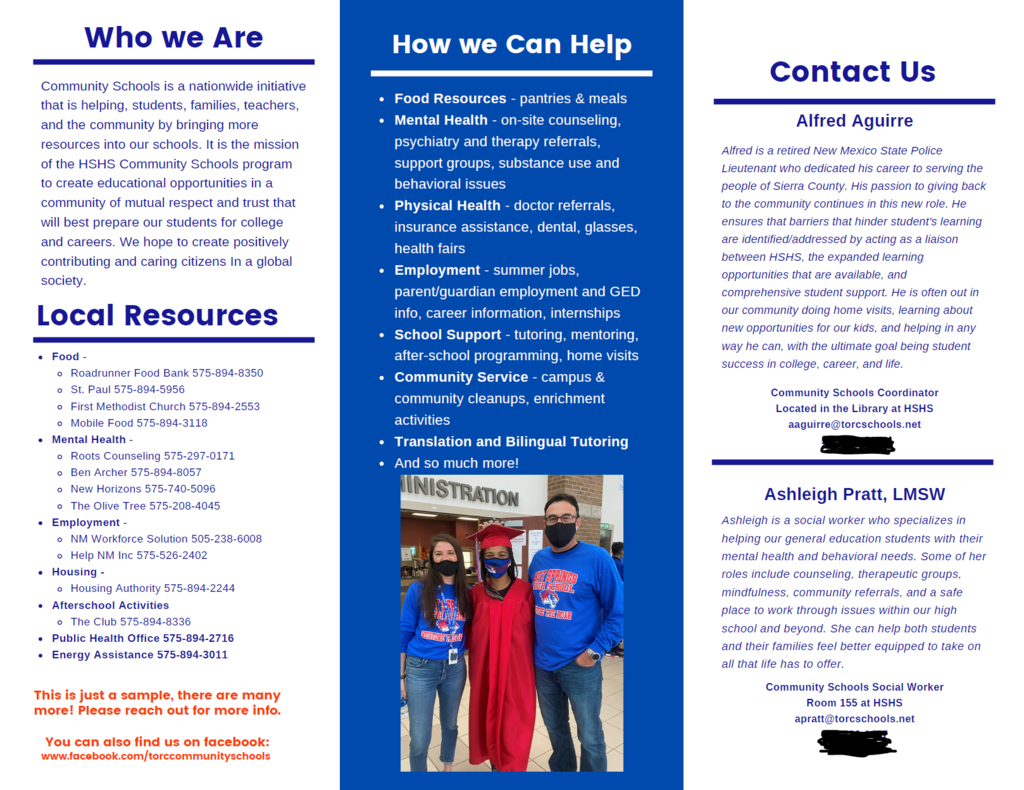 Good Afternoon Tiger Families and HSHS students, We want to inform you of important information regarding student testing for the Fall semester. Testing is not mandatory by the state at this time, however students will have the option to test if they choose. Colleges do not require it and are giving students Accuplacer tests instead to put them in appropriate classes. The SAT for Juniors and Seniors, if they choose to take it, it will be on Thursday October 28th. The PSAT for Sophomores, if they choose to take it, will be on Tuesday October 26th. If your child has testing accommodations approved in an existing IEP you must sign permission forms and return to case manager ASAP in order for college board to have time to approve them. If that form isn't signed and accommodations not submitted by case manager they will not have access to them if they choose to test. We highly encourage our Juniors and Seniors to take the ACT since HSHS is an approved testing site and it is given on-campus multiple times throughout the school year. Please visit ACT.org to register and for more information and see the attached schedule.
Dear Tiger Families, It was brought to our attention that yesterday's message regarding mask wearing was perceived as offensive to some. We apologize, as that was never our intention. Additionally, the message was not intended to make families feel like they need to go purchase masks for their students. The district will provide a "Tiger" mask to each student, as we did last year, as well as provide disposable masks to any student that either forgets or loses their mask. We understand that the NMPED's mask mandate is very controversial for many of our families, as well as many district staff; however, in the spirit of partnership, the district asks for everyone's cooperation as we navigate through the many changes sent down from NMPED. Thank you.
We received notification that the city waterline break will be repaired by 8:00 this evening. This means that TCES/SEC, TCMS, and HSHS will be back in session tomorrow. We look forward to a less eventful day in Tiger 🐯 Country! Thank you for your cooperation and have a restful evening.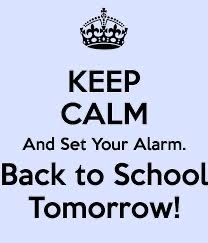 Dear Tiger Families, In our effort to keep all individuals on our campuses safe and healthy, we ask that you be extra diligent in making sure your student(s) properly wear a two-layered face mask to school every day to be in compliance with the district's dress code under this current Public Health Order. This is to prevent the rapid spread of COVID-19, mass quarantining of students, and the possibility of having to switch to a 100% remote instructional setting. We have disposable masks for those who forget "once in a while," but we have repeat "forgetters" who from this point forward will have to call their parents to bring them a proper face mask. Properly wearing a face mask indoors is part of our dress code while we are under this Public Health Order and will be logged in PowerSchool as disciplinary infractions. This means the face mask must fully cover the nose and mouth at all times. Many students and adults are wearing their masks under their nose or under their chin, which is unacceptable. We recommend getting your student(s) a few additional two-layered masks to keep in their backpacks in case they forget. We have had a worrisome rise in positive cases throughout our district, and so we ask for your support and cooperation in this effort to continue to maintain in-person instruction for every student. Thank you!